Top Trends That Will Transform Your Marketing Game
By Lily Barnett
Social media has revolutionized the dynamics of marketing. It allows businesses to market and communicate directly with consumers and it is continuing to evolve right in front of our eyes. New trends are turning social media into an even more powerful marketing platform as the relationship between company and customers becomes more connected. Here's a look at the latest trends that are sure to change the game for good.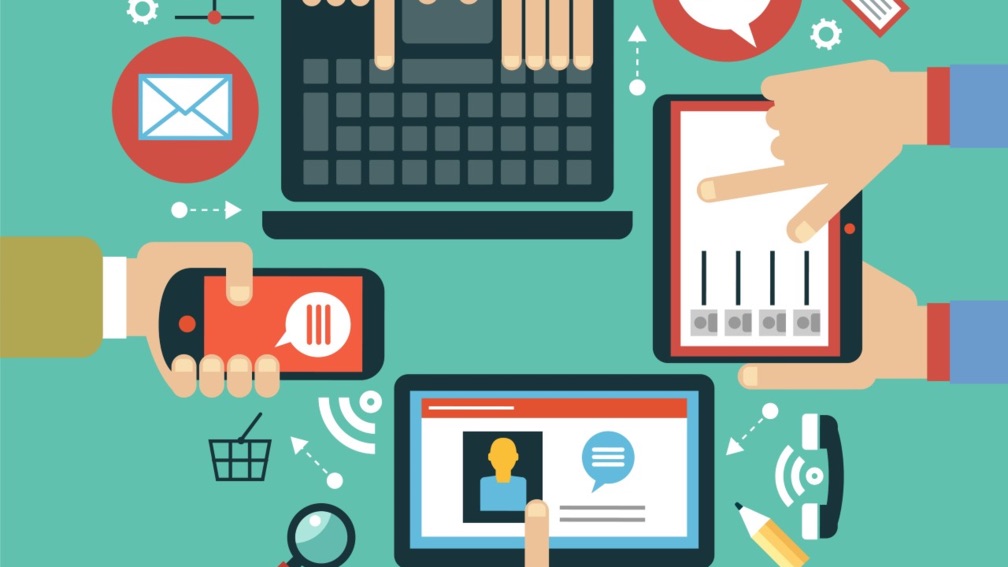 Live Video Streaming
Live video is taking off on a number of social media sites and very soon you can expect to see it on more. But how can you use live video streaming to market your business through social media? There are a number of great ways you can take advantage of it, for example:
Live stream a company event for people from your target audience who are unable to attend.
Host a Q&A session to engage visitors and viewers.
Give a live video tour of your company so that consumers can get a behind the scenes look.
Introduce your staff to your customers.
Show product demonstration videos.
Live video streaming is a great way to draw your audience into the moment.
Social Media e-Commerce
Social media channels like Pinterest, Facebook, Instagram, and Twitter now offer ways for users to purchase products directly from their pages. Surveys show that a significant number of consumers follow brands on social media so they know when there's a sale or when they're looking for new items to purchase. This hot new trend of social shopping and instant purchases is about to explode. Make sure you place instant shopping links on your social media pages. It makes shopping much easier for customers and you can make more sales.
Storytelling
More and more companies are using storytelling as part of their social media marketing strategy, particularly on Instagram. Storytelling involves posting videos and photos that are only available for a 24-hour period. Facebook also now has its own version of stories. You will see Facebook Stories above your live news feed. It has two components:
Stories: A space to tell your own personal story.
Direct: A private messaging feature linked to stories.
You can create a story and add more videos and messages to it as you go along. Facebook Stories has a much wider range of effects for you to add to your photos that Instagram does. This is a great platform for engaging potential influencers or for demonstrating your own speaking or thought leadership skills to maximize the return on your target audience.
Augmented Reality Lenses
Snapchat is testing new filters which will upgrade their current lenses and use augmented reality to interact with real objects and environments to integrate digital effects. The new lenses are still under development. It's not clear when they will be available, but once they are, companies will be jumping on this as a valuable marketing tool.
Customer Service
Social media is not just for attracting new customers. Don't underestimate the impact of customer service via social media. One of its most valuable assets is that it's immediate. If a customer asks a question or needs some advice, you can provide it straight away as long as you get message alerts wherever you are. Another great thing about social media is that it allows you to give customers a more personal brand experience. It eliminates recorded phone menus and creates one-on-one immediate communication. This makes customers feel truly cared for and connected to your company, giving them a much more satisfying experience. And what's more, social media users are much more likely to talk about your company in their other posts, which gives your brand double exposure.
Acquiring Social Media Services
Suppose you want to get more likes in your Instagram photos so that you will look more popular and it will increase your following. You can actually acquire them from a social media service, and not just for Instagram.  This service can also be used for Facebook, Twitter, Dailymotion, SoundCloud, and YouTube. You simply make an order, pay and then you will receive an email with an overview of your order. Following this, you will receive email updates as your posts are completed. It's a quick and easy way to get lots of likes. Find out how to get them fast from Social Proof.
Transform your marketing game for good by taking advantage of these social media trends. You'll see big changes in your visitor engagement straight away.
Lily Barnett is a social media marketing manager whose job it is to stay on top of the latest trends in social media. She writes about industry changes and how best to market your business.