How To Create A Well Balanced Social Media Platform For Your eCommerce Store
There is no doubt that eCommerce has great potential to be quite a successful platform for making money online. However, many sites will fall short to making the experience profitable. Although there are many aspects that can play into the rise and fall of an online retailer, putting more effort into social media may greatly affect how a store performs.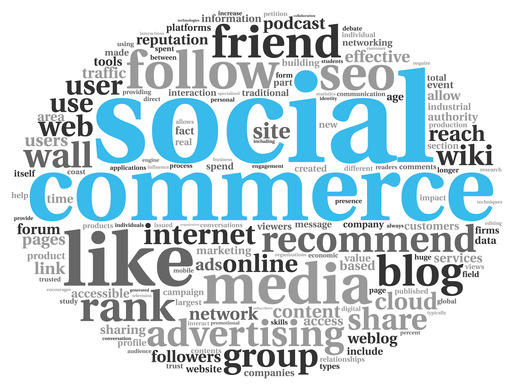 Nearly 80 percent of the population in the United States alone uses at least one social media account on a regular basis. It only makes sense that sellers would want to take advantage of how integrated sites like Facebook and Twitter are in today's society. Many will start by implementing social media strategies within their WordPress hosting accounts.
WordPress is capable of becoming virtually any kind of website the developer needs. Thanks to how well the system integrates with other platforms, it's also an effective tool for promoting content and sales to social media.
So, how does one create a good balance of social media within an eCommerce store?
Don't Be "Salesy"
According to various reports, consumers are more likely to trust social content over advertisements when it comes to products or services. Creating a post that seems more like a friendly sharing of information is more apt to affect an individual's perception of the brand. Being "salesy" is when an organization only touches base with the attributes of a product or service. Social media posts are not a place for product descriptions, and a conversational tone is more ideal when selling goods.
Share The Right Material
One of the reasons many online sellers promote a blog on their site is to engage the audience. People want to read engaging and informative materials, and a blog gives one a soapbox to do just that. By creating content that has greater potential for sharing among the masses, a wider audience can be reached.
Those who operate WordPress hosting platforms have a variety of tools at their disposal. For instance, the module Publicize with the Jetpack plugin will automatically send new blog posts directly to certain social sites as soon as the publish button is pressed. Continuously creating content that is "share worthy" has greater potential to reach a wider audience than a product pitch.
Understand The Target Audience
Understanding the target audience is one of the most important parts of creating engaging content. This can be done in a variety of ways such as:
– Monitoring tools like Google Analytics for what visitors find most appealing to view or read.
– Closely watching trends in the industry and how consumers react.
– Creating content that relates to the target demographic.
– Hosting polls and surveys from the WordPress website to discover facts about visitors.
The more an audience relates to a topic or to specific types of content, the more fine tuned a marketing strategy can become. It's all about giving consumers exactly what they need and when they need it. It's safe to assume the competition is doing just that to make sure they get the sales.
Leverage Reviews in Social Posts
According to studies, nearly 90 percent of consumers trust online reviews as much as word-of-mouth advertising. This is why so many successful eCommerce sites allow customer reviews to be a part of the experience…even if those reviews are bad. Once these reviews begin to accumulate, sharing the data on social media becomes quite an easy process. For example, a post on Twitter could read, "Why does this item rate 4.5 of 5 stars? Find out why." Of course, this is just one example of many regarding how reviews are leveraged through social media.
Make Sharing Easy and Obvious
It seems that almost every eCommerce site has social sharing buttons readily available. This is because it gives visitors a chance to click-and-share a specific product or service. However, there may be more to the process than just adding sharing buttons to a product description.
Knowing where to place these sharing buttons has a bit of strategy involved. For instance, many WordPress site owners use heat map plugins to determine areas of the website visitors are actually viewing. Placing buttons in locations that are more likely visible increases the likelihood of being used. Delivering a size of button that is easily clicked or tapped is also ideal.
Add Video and Imagery
Images get more interactions than social posts without. And video gets even more interaction than imagery. Adding either of these elements has far greater potential to help boost sales and engagement when used on sites like Facebook and Twitter. Virtually any online business can take advantage of visualizations online. All it takes is a bit of imagination and a way to create the content to be engaging for the audience.
For instance, demonstrating a "how to" video about a product in a comical way is both engaging as well as informative. In fact, many top brands have created viral content in social media without it feeling like a product placement or advertisement. Think about it. Commercials that make people laugh are far more effective at engaging the audience than simply showing a price tag.
Keep Track of The Data
There are a number of tools that can help track campaigns of all kinds. Most eCommerce platforms come with a myriad of reports that can be quite enlightening when actually read. Unfortunately, many eCommerce site builders don't put as much thought into these reports as they should.
Extrapolating data can do everything from assist in building an advertising campaign to knowing when a certain product's lifespan has expired. Email marketing campaigns, social interactions, discovering perfect times to share on social media are just a few ways data can be vastly helpful.
Social Media is Vastly Important for Success
Because of the popularity of social media, ignoring this part of an online business greatly affects success. The competition for any online industry is just too great to ignore one of the most utilized aspects of the Internet. Grow an audience and keep them engaged. Quality content and being approachable online is just the beginning of turning one time shoppers into fans. Thanks to the customization of WordPress hosting, these connections are easy to create.