How Social Media Can Boost Your Career?
Many people find that social media has the potential to take over your life. Most of us are connected to one or more social media platforms twenty-four hours a day. This can become intrusive and demanding on our lives. Of course, most of us embrace this virtual social life. Staying connected and able to communicate at whim can be very important for us today. But can it actively boost your career prospects?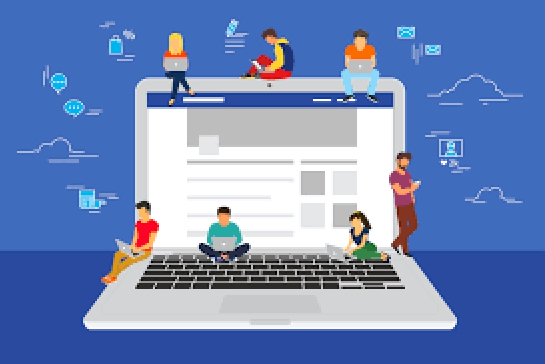 There was a time when answering a personal call at work was frowned upon. Today though many employers encourage us to use social media and converse using workplace equipment or private devices. There are lots of benefits for the business because your profile will undoubtedly mention where you work. The more popular you are, the more popular your company is. Would this boost your career? Employers are looking for more people that are social media savvy. There are entire marketing departments devoted to it. Your expertise here could indeed be valuable.
But what if you're not looking for a career as a social media specialist? What if you're not into marketing at all? Social media is used for many purposes. Beyond sending out half a dozen happy birthdays every morning, you might be using social media to follow a more academic route.
When you study from home, social media becomes an enormously helpful tool. In fact, many universities like JCU online encourage students to use several platforms. Some are unique to the university itself. Others can help you converse with other students or experts in the field in which you study. You might have published several photos or articles on a topic already that might be of great use to your study peers. Most importantly, you can access forums and message boards that could help you complete projects collaboratively.
If you're already comfortable running your life with apps or other online services, it makes sense to continue your studies online. After all, when you have kids, it simply isn't practical to go to classes all day every day. Studying online means you can tackle the projects at your own pace during any hours you can find for yourself. And working with social media means you can take messages and send them on the go to get the help you need.
Of course, social media goes a step further. Aside from providing you with easy access to people in the know and like-minded peers, you can find jobs too. Some platforms specialize in networking for professionals. This gives you the chance to post your resume and a profile to help potential employers find you and contact you quickly. You can also search for jobs or talk directly to the people posting them. You can even find people you know that work for your preferred employers.
The world has changed, and that means that social media has become the new norm. It makes sense to use it to boost your career and increase your network. It can even help you qualify for new jobs.