Six Unexpected Things You Can Do with Reading Apps

Reading apps were revolutionary a few years ago when using tablets first became popular. However, today, reading eBooks instead of physically published ones is the norm. In fact, eBook sales in the United States are expected to increase to $8.69 billion by 2018, according to Statista. Therefore, it's unsurprising that the newest reading apps have gone above and beyond the old standards to bring readers new and interesting features. Here are six things you may not know you can do with today's reading apps.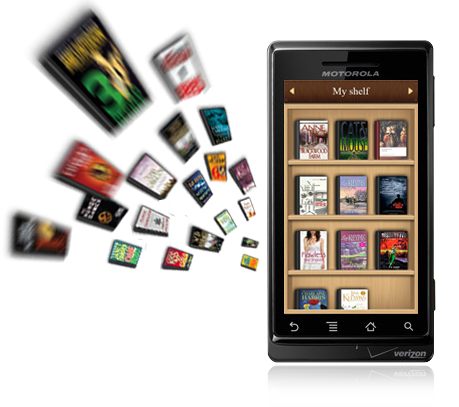 1) Get Ready For The Library
Just like checking a book out of the library in physical form, you can do the same with books and magazines in electronic format. This is a service offered at many libraries, but few people actually take advantage of it. However, it's growing at a rapid rate. Just recently, the company OverDrive partnered with Nook to provide access to eBooks for libraries and schools, according to Information Today.
Everyone knows that with Nook app, reading books on iPads or other mobile devices is easy, but it extends past novels and textbooks. Acquiring the latest cooking magazine, for example, is as simple as logging into your account and downloading it to your reading app as a checked out library item.

2) Tailor Made For Your Reading Preferences
While many reading apps allow you to tweak the appearance, TabletPCReview specifically praises the Nook app's ability to customize several options simultaneously, such as font size and background color. Finding a combination to suit your reading preferences is straightforward and very quick, and allows you to establish a scheme that's easy on the eyes. If you want to read white text on a black background, for example, all it takes is a few taps from the easily accessible menu. If you prefer to fly by the seat of your pants, on the other hand, Digital Bookworld names the Nook app as being one of the best apps for "power readers," particularly due to its simple design and how easy it is to mark and remove notes in a text.

3) History At Your Immediate Disposal
It's easy to get lost in the convenience and ease with which you access eBooks and other published material these days. However, it was only a short time ago that the concept of using an electronic device to read books and magazines would have been considered ludicrous. Using technology like reading apps paired with mobile devices also has great potential beyond just being able to read the latest thriller on the morning commute. For example, according to Education World, the Library of Congress recently made historical documents such as political cartoons and scrapbooks from social justice activists, such as the suffragettes, available in the form of eBooks. If you're looking for something a little different to use your reading app for, look no further than this fascinating collection of material.

4) Read An Indie or Self Published Author
Do you have a friend who's always talking about that unfinished novel they've been working on for the last twenty years? With the technology that's available today, it's time to sit down and read it. As long as a manuscript can be saved in PDF format, it can be viewed in a reading app. On top of that, there are many self published authors that release eBooks regularly. Narrowing your selection down to a few recommended eBooks is a great way to expand your horizons and discover new writers.

5) Sync It Up
One of the greatest things about a reading app is that you can sync your library across multiple devices. For example, you might need to put down your tablet to attend a meeting, but that doesn't mean that you won't need reading material. That's where the syncing comes in and makes sure you never lose your place in your literary endeavors.

6) A Little International Flair
While you may be a bestseller type of person, don't forget that there are literally thousands of books and magazines available in eBook format. You have immediate access to magazines and international publications that you'd be hard pressed to find on an ordinary newsstand. If you speak more than one language, there are also plenty of languages supported by most of the leading reading apps in the market; with publications originating from all over the world. If you want to read a French cooking magazine, and then an Italian fashion journal, it's all possible with a few taps through your reading app.
As reading apps continue to evolve and offer new innovative features, reading the printed word has become a more dynamic, interactive experience. Whether you use a reading app solely for the nitty gritty job of only reading, or you wish to explore the enhanced features, apps are more customizable than ever. One of the most exciting things about the world of reading apps though is the potential they hold to allow users to access more information and reading options than ever before.