You Are The Brand
Many of us may agree when it's said that looking for a job is all about selling yourself, but how many of us have paused to consider what this really means? Have you ever created a plan to put this into action? To effectively sell yourself, you need to see yourself as a product or a brand. Moreover, effective selling is about marketing, and a whole science of product marketing exists that can easily be applied to the task of progressing your career.
On social media, everyone is a brand. We create an avatar or choose a flattering photo to represent ourselves to the world. We cultivate a certain personality and image, and publish the personal details that best support the version of ourselves that we want to project in terms of interests, favorite films and so on.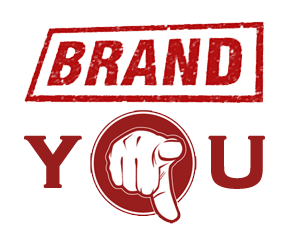 Media Management
Being aware of this gives you an advantage in that you are more conscious of molding and manipulating your various social media profiles. But you should also bear in mind that in this interconnected age; it's often difficult to keep your personal and professional profiles separate. Potential employers will check out your Facebook page, as well as your LinkedIn profile – no matter how much you'd rather they didn't.
But social media shouldn't be seen as a liability. Rather you should consider it as a proactive tool that can be leveraged toward accessing your dream job. This isn't just a matter of removing any embarrassing photos of drunken nights out or refraining from controversial comments online. It's about establishing the person you are, what you do and what you want to be doing. What are your key skills? How can you turn your previous experience into a compelling narrative that leads inexorably toward the job that you have in your sights?
Corner The Market
Marketing is about making yourself visible to potential employers, and making sure that the 'you' they see is the best possible 'you' for the kind of career you're pursuing. To this end, it's worth considering the marketing tool known as the four P's: Product, place, price and promotion.
You Are The Product
Refine your CV and make sure that your social media profiles are all "on message" and don't contradict each other. Focus on your abilities: What problems might a potential employer be facing that you are the perfect solution to? Have an idea of what your skills, experience and personal qualities are worth – don't sell yourself short. Make yourself visible on as many platforms as possible, including agency databases, job boards and events. Consider setting up a blog or personal website, and use carefully chosen keywords for search engine optimization.
The Importance Of Blogging
By starting a blog, it shows that you are a proactive individual and not just passively waiting to be taken on. A blog focused on the business area that you want to work positions you as a positive asset in your own right, and raises your profile in the field in question. Adam Greene Melville, NY is a partner at Greene & Company LLP and maintains his profile within the business community with a blog that features in-depth articles on accounting, tax and other matters.
Greene is responsible for tax information and financial statements within the company, as well as maintaining relationships with clients. As the company deals with financial planning, auditing, payroll services and the like, it makes sense for Greene to position himself as an expert and business leader in this field. His blog is popular for the free advice and explanation it offers on financial matters, and it inspires confidence in him as an individual able to provide similar services on a professional basis. It also enables him to make an invaluable personal connection with potential clients.
Get Personal
Setting up a personal website lets you go one step further than just blogging. This can function as an in-depth interactive CV, with links to previous work, an up-to-date blog, photographs and more. According to Workfolio, 56% of hiring managers are impressed by candidates that have a personal website, but just 7% of candidates actually maintain one.
Marketing yourself as a brand means being constantly aware of your unique selling points and pushing them at every opportunity. Don't cater too much to what you think employers want, as they can see through this. Instead, make yourself exciting and memorable. Be you, but only better. Employers regularly use Google to find out more information about potential employees, so make this fact work for you rather than against you, by positioning yourself as a brand leader in the job market of your choice.