Why You Should Update Your Payment Processing
By Bob Fine
For small businesses that still have retail store locations, there's a major transition coming. Today, many customers still use cash or conventional credit and debit cards to pay for goods and services in person, and for that reason a lot of stores can get by with traditional cash register and card reader systems. However, thanks to what's being called "contactless pay" (as well as mobile pay), many analysts are predicting the demise of cash and cards in everyday retail transactions.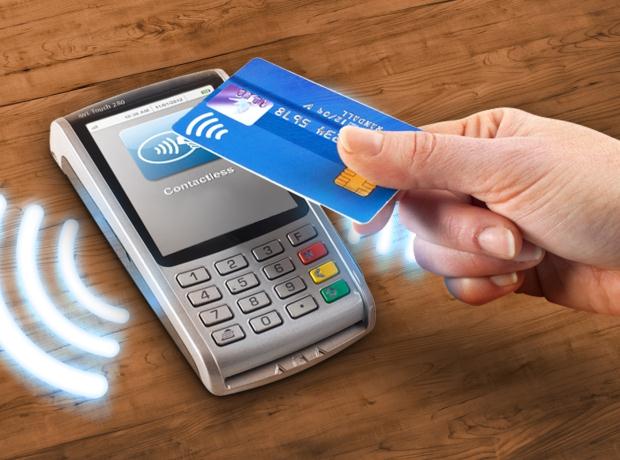 That probably sounds a little dramatic, but the technology to support contactless pay is in place and spreading more rapidly than you may be aware. The transition is growing more quickly overseas, where an analysis by The Drum theorized that contactless pay could "kill off cash" in five years' time in the UK. The analysis pointed to a growth from 1-in-25 payments being processed via contactless technology a year ago, to 1-in-7 today. That's a pretty alarming growth rate for a single year, and there's no reason to suspect we won't see a similar surge in the U.S., even if growth has been slower than some predicted a few years ago.
Much of the rise in contactless pay to this point can actually still be attributed to physical bank cards, which may sound slightly illogical. The idea however is that banks are issuing credit and debit cards that can be scanned instead of physically swiped, and that such a card can make payments simultaneously quicker and more secure. However, a portion of the contactless pay transition can also be attributed to digital tools from Apple and Samsung that allow users to upload their payment information to mobile devices and then scan straight from there (rather than using a physical card of any kind). An article at AppAdvice acknowledged that growth in Apple Pay has been slow (far slower in fact than most predicted when the service was first released). But the article also pointed out that growth could significantly jump once more retailers begin accepting digital payments and advertising that they're doing so.
That last bit should excite you if you happen to be a small business owner managing a retail location. The strong implication in the growth we've seen in the past year or two is that consumers are ready to change the ways in which they pay, if stores are only willing to facilitate those changes. You can open your arms to those consumers and gain an edge on those businesses lagging behind in this area by opening your business up to contactless payment methods. Furthermore, it's a pretty easy adjustment to make. According to Worldpay, a single payment processing tool can be used to accept contactless pay through both cards and mobile devices. This improves the efficiency of a store by speeding up transactions, and it also provides the type of subtle technological advantage that customers are searching.
Overall, making this adjustment isn't going to drastically improve your sales or alter your business. However, it's a simple change that you're going to have to make at some point, and doing it as early as possible can certainly gain you the respect and business of those potential customers who are looking for ways to use contactless pay.