When a Tight Schedule Limits You, You Need to Find the Right Course for Your Needs
Lifelong learning is key to personal growth and career development. Unfortunately, time constraints can get in the way of furthering your education. Caring for children or elderly relatives, working demanding hours and even illness can make it difficult to get to a classroom for scheduled instruction.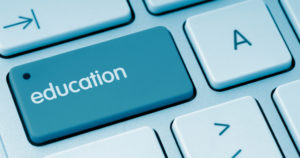 That's where online learning comes in. For most fields, you can sign up for an online course which offers on-demand content. Whether you want to gain a full degree or just get certified in your hobby there is a course for you. You can gain a high school diploma, access 3300+ hours of IT training content, or learn dressmaking and design.
Choosing the Right Course for You
There are a number of things you need to consider before you sign up for an online course. These include what you want to achieve from the program, the institution's accreditation, the class schedule and whether there are any exams or practicals.
Type of Course
Are you looking to advance your career or just learn a new skill to keep you busy? You would probably be willing to invest more money in the former than the latter. Ask yourself if you want to learn something that will generate income, make you more marketable or just help you to feel a sense of accomplishment.
Class Schedule
Some courses require you to be present online at a specific time for a lecture or group discussion. Others offer fully recorded videos and slideshows which you can access at your leisure. Depending on the days and times you have other commitments, you might be able spend an hour in front your computer on designated days. If your daily life and the course schedule don't match up, you'll be better off choosing a course that's fully on-demand. You don't want to spend money on a course and then find you can't keep up with the class.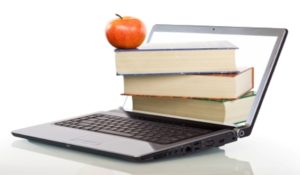 Degree Courses
If it's a degree you're after, you'll want to make your choice even more carefully since you may be spending tens of thousands of dollars. You will need to ensure the school is properly accredited and that credits can be transferred to a brick-and-mortar university if you so desire at a later stage.  Make sure the degree will actually lead to the career you want.  Read the reviews of current and former online students to see if they raise any issues that concern them or high points that give a particular school the edge.
Cost and Financial Aid
Unless you have unlimited access to money, the cost of your online course will be critical. While many short courses are free or low-cost, it usually costs to get a certificate, diploma, professional certification or degree. And it can cost a lot! When comparing your options, you'll want to consider the price and if there's any financial aid which you can access.
Online courses can make education a lot more accessible to people across the globe. Whether you want to take a short, fun course or go the long haul to get a degree, it pays to get as much information as possible before you sign up.