This Weekend:
SweetFrog Launches Pokémon GO In-Store Takeover and Social Media Contest
sweetFrog Enterprises, a leading national frozen yogurt franchise, has announced that it will host a Pokémon GO takeover from coast to coast this weekend (July 22-24) in all participating locations.  From the time shops open on Friday, July 22nd to the time they close on Sunday, July 24th, Pokémon GO players nationwide are invited to come "catch 'em all" at their local sweetFrog shop as they enjoy a discount on their favorite frozen yogurt treat that will be discounted according to the level they've reached in the game.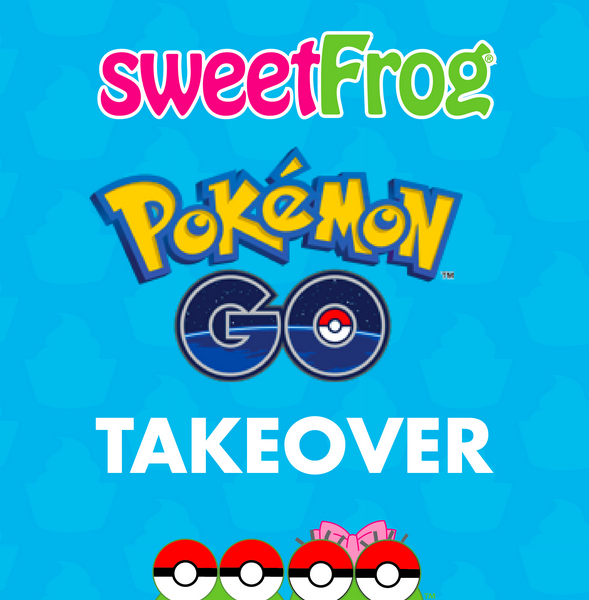 These discounts are as follows:
Level 1-5:  10% discount on one purchase
Level 6-15:  25% discount on one purchase
Level 16+:  50% discount on one purchase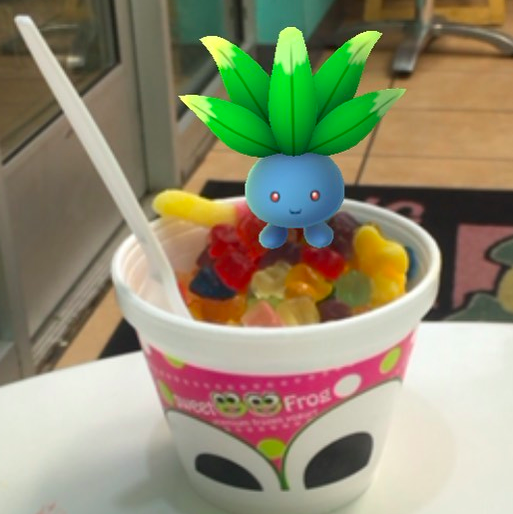 In addition to the in-store promotion, sweetFrog launched a social media contest that encourages Pokémon GO players to share photos/screenshots of Pokémon that they've caught at sweetFrog shops using the hashtag #sweetfrogpokemon. Daily prizes including t-shirts, plush toys and gift cards will be awarded to randomly selected winners.  The contest will run across sweetFrog's corporate Facebook, Instagram and Twitter profiles until Sunday, July 24th.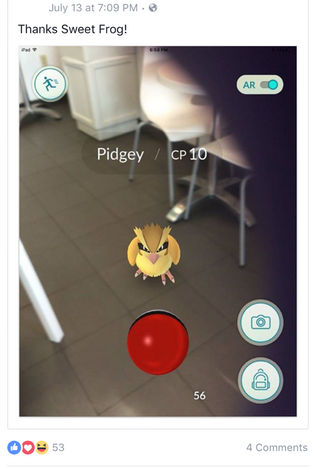 "We've got shops across the country that have been designated as PokéStops and others that are located in shopping centers that have been designated as PokéGyms so there is no limit to the fun our fans will have taking part in our national Pokémon GO takeover" said Matt Smith, sweetFrog's Chief Marketing Officer.  "As a family and community focused brand, we are thrilled to help our customers and employees take part in this fun international phenomenon. We're excited to witness first hand how Pokémon GO brings families and friends together while creating quite a buzz in our shops."
For more information about sweetFrog Frozen Yogurt, the Pokémon GO takeover, and other customer-focused campaigns, please visit www.sweetfrog.com.