Using Video As Part of Your Online Marketing Strategy
Is video part of your current online marketing strategy? If not, it should be, because it's one of the most powerful ways to reach an online audience. Leading organizations in most industries are using the latest video technologies to their full potential and you should do the same thing. Below are some of the main reasons why you should be using video as part of your online marketing strategy: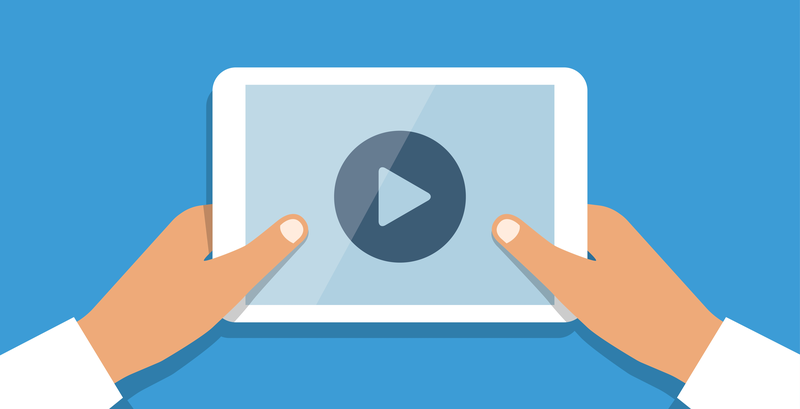 Video Is Extremely Popular
Millions of people view videos on social media websites, blogs and video sharing websites every day. This means video is extremely popular and it's one of the most effective ways to communicate with an online audience. Once your video is presented in a professional manner and it contains high quality content, a large number of people who go online will be more willing to watch a short video about your business and your products and services, instead of reading through web pages full of text about your company.
It's An Affordable Way To Market
Many marketing methods and strategies are expensive, and this often prevents individuals and businesses from using these marketing options. However, this is not the case with video. Most videos are relatively inexpensive to produce and you can seek the help of a wide range of video production and animation video production companies who will create a professional looking marketing video for an affordable price.
It's Easy To Share Video
When your video is complete, you can share it with the world and it won't cost you a penny. You can simply upload it to your own video sharing channel, your own blog and your own social media web pages. If the people who view your video like what they see, there's a good chance they will share it with their friends and family. If enough people do this, you could end up with a large number of views, increasing the exposure your business gets online.
It's Easier To Explain and Demonstrate
Sometimes it's difficult to explain what a business does, or you may find it almost impossible to demonstrate a product or a service you provide to your customers. This is where video comes into its own because it's much easier to explain certain aspects when a camera is pointed at you. A wide range of screen capture systems and video editing packages also enhance the viewer's viewing experience and make it easier to show viewers how to use certain capabilities.
Video Builds Trust
Online users are often wary about dealing with online businesses. This is why it's crucial to build up trust with your audience. This is extremely difficult to do using text alone, but video is a different story. If you and your business appear in your promotional videos, people can put a face to your organization and will realize that there is a real business they can deal with. When you provide valuable and interesting information in your videos, viewers will also appreciate this and will begin to trust you and your business more than companies that simply try to sell products and services in their marketing videos.
Video Can Be Packaged Into Different Products
If you produce videos that contain valuable content, these videos can be re-purposed and used in a number of different ways. This means you don't have to create similar videos for different purposes in your business. For example, you could have a short educational video that encourages your viewers to become email subscribers, and you could use the same video as part of a membership or course you're offering.
The Effectiveness of Video Can Be Analyzed
Like most online activities, the effectiveness of your videos can be viewed and analyzed through a wide range of analysis systems. For example, if you upload a video to a social media website like Facebook, this social media platform analyzes the performance of your video by telling you how many views it received, how long viewers watched your video and much more. This is invaluable information because it allows you to continually improve your videos and you get to find out much more about the people who are interested in your online content.
As you can see, there are many good reasons why you should use video as part of your online marketing strategy. Initially, it may cost some money to produce high quality videos, but the rewards you will get in the future from this type of online marketing can be substantial.