How To Use Social Media To Market Your e-Commerce Store
In order to run an e-commerce store successfully, you'll need to know how to effectively promote it online. After all, your customers will be shopping online, so why not market to them while they're online too? And one of the best ways that you can go about marketing an e-commerce store is by using the power of social media. Continue reading for a few tips that will help you use social media the right way so you can get the best results.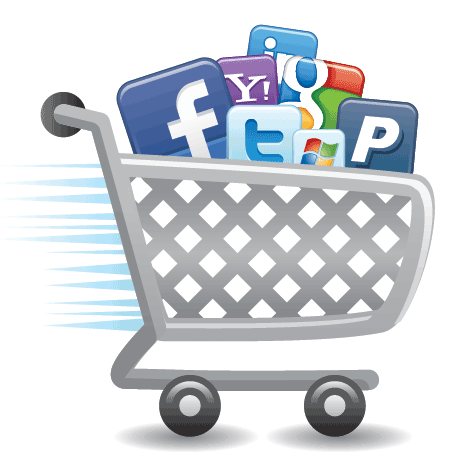 Employ Social Collaboration
People share information with one another on social media, and they can even influence each other's buying decisions. In fact, that's primarily what social media is all about: sharing news headlines, opinions, and suggestions with people within your network. Businesses, including those in the world of e-commerce, can use social media and social collaboration in order to encourage people to share information about their business and their products.
Share Instead of Sell
Again, people go on social media to build relationships and share information. Even though they may learn about a great new company and its products, people don't really go on social media with the intention of shopping. Therefore, when it comes to what you will post on your social media pages, focus on providing content that is helpful and valuable, as well as relevant to your customer base. Don't constantly use your posts to talk about your business and sell your products.
Optimize Your Social Media Posts
Throughout every post, whether you're sharing helpful content or you're directly talking about one of your products, incorporate the use of high converting keywords. These will help to increase the visibility of your posts in searches, as well as assist you in reaching a larger audience. You can easily perform keyword research to find the terms that are used most by your target audience.
Use Video Ads
Do yourself a favor and hire a professional videographer who will be able to film your products in action for commercials that you can post online. A short video ad online can have more of an impact than an ad that features text and a photo. And out of all of the social media sites out there, YouTube is the leader when it comes to converting users because it uses videos that are informative and engaging.
Include Photos In Your Posts
Again, images are more engaging compared to textual posts, so add a photo to every post that you make on your social media page. This will serve to further optimize your posts, and it will also encourage more people to share your posts with their friends. Also, make sure that the product images that you post are shareable on social media sites like Pinterest and Instagram, which are both image driven. You can even use customers' selfies with your products and feature them on your social media pages and on your website.
Once you start implementing these tactics, you should find that social media works extremely well at marketing your e-commerce store.