Top Online Marketing Tools
Do you need to take your social media presence to the next level? Have you considered using tools to increase your following and identify key influencers in your niche? Social media has become a dominant force in marketing and an advantageous tool for any business or brand to use to increase their market share and customer visibility.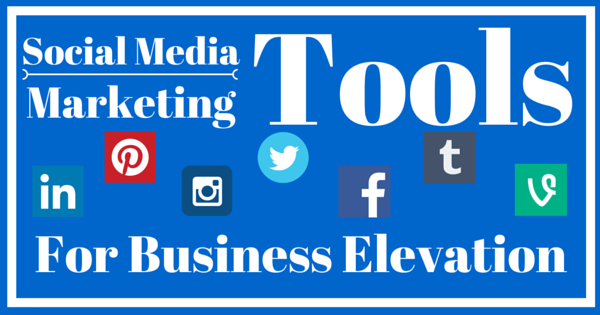 Social media marketing tools can help you automate tasks and assist you in keeping on top of all events in your niche. Tools allow you to maximize your time spent on the platforms and never miss another mention ever again. Here are the top social media marketing tools available. Try a few, or use them all to make your accounts stand out from your competition.
#1 Quill Engage – Automatic Google Analytics Reports
Quill Engage is a free tool every marketer should be using. It connects directly to your analytics account and all of your valuable analytics data. Quill gives you a simple overview of all of your relevant analytics information. Quill can make you a weekly report summarizing all of your sites analytics such as traffic growth, traffic sources, most clicked on posts and a lot more. The convenience of Quill helps you focus on what's working well for you, and where you need to adjust your campaign to improve results.
#2 Post Planner – Scheduled Facebook Posts
Post Planner is an app that is available on the Facebook platform. The Facebook team has created a convenient and easy way to manage all of your postings. Post Planner is available from a user friendly dashboard available inside your tools tab. Make the most out of your Facebook posting strategy, use the status suggestions and access to discover the most viral and trending content in your niche. A great feature of Post Planner is its ability to allow you to create posting schedules for both your personal and business profiles or fan pages. If you want to learn more, go to the free training tutorial available through the dashboard on your Post Planner.
#3 BulkBuffer – Bulk Update Scheduling
BulkBuffer is the coolest tool for social media marketing. It is essentially an extension for the app Buffer and allows you to upload things to Buffer in bulk format. BulkBuffer is ideal for sharing content over the course of an entire week. BulkBuffer makes planning your schedule easy, scheduling your Tweets for any time of day for up to months in advance.
#4 Bundle Post – Curate Tweets
Build several days worth of curated social shares of content in no time at all with Bundle Post. This smart program frees up your execution to include more time for engagement, the primary driver of your social campaigns. The Twitter function is fantastic, use it to Retweet the content of industry influencers and innovators in your niche. Bundle Post makes you look like you are incredibly active with your account, without the need for putting in extra work.
#5: GitHub – Open Source Collaboration
Github is a development platform founded on open source software. Github is available for Mac and Windows. However, the most impressive feature about Github is the sharing feature that allows social media marketers to tap into a pool of talented developers that work on API technology to create advancements in social media marketing tools. Find the code you need to create your own social media apps and tools that are focused on your exact requirements.
#6 Spiel – Animate your Campaigns
Spiel is an amazing animation agency that you can use to tell stories to your niche and followers. Spiel works by taking your company's backstory and products and creating short animations that explain your products and services. This tool is simple to use and is ideal for creating animations with the potential to be shared virally.
The Final Thought
With these social media marketing tools, you have the opportunity to take your online marketing skills to the next level. Search engines are changing their algorithms to place more emphasis on social media, particularly Facebook, Pinterest, and Instagram. With these tools, you can take advantage of these growing platforms to increase your reach to your core audience and create content that will be consumed and shared by your target niche. Give a few of them a try and track your progress.