The Top 9 Digital Marketing Stats Of The Week
Is digital marketing the hottest topic on the whole of the interwebs? Probably. There's always something to learn in an industry that never stands still. So what could be better than having all the latest news condensed into an easy-to-read little nugget of awesomeness? Well, I can think of a few things actually. But that's beside the point; we're here to stay up to date. So let's begin.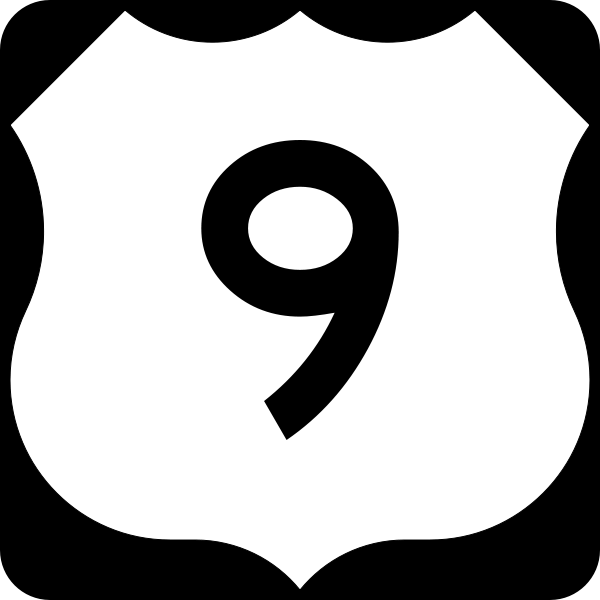 1) Being Rude In Email Headers Upped Open Rates By 28.6%
America might be Britain's closest ally, but we learned that when it comes to swearing, the two countries are rather different. If the subject header on an email contains a naughty word, Brits said that they would be 30% more likely to open it. America on the other hand is more likely to turn their noses up, according to a report by Mailjet.
Mailjet also found that Brits did actually open more emails with a swear word in the header. 27% of Brits opened emails whereas only 17% of Americans did the same. Brit's actually preferred some swear words. When old fashioned swear words, like "numpty" were included, open rates increased by 26%. Americans, by contrast, were particularly prudish, even when it came to soft swear words in the header. They were associated with a 30% decrease in open rates.
2) Nearly Two-Thirds Of Shoppers Would Shirk Retailers If They Couldn't Meet Their Online Needs
According to new research by Kibo, six out of ten shoppers would stop using retailers if they didn't cater to their digital expectations. They found that four-fifths of consumers actually prefer to shop at home and have their goods delivered. About 33% are less likely to buy from those that don't offer click-and-collect.
This has led some to respond that it's not quite as straightforward as the statistics suggest. Khalid Khames, Marketing Director for CSJ (website) says "Whilst we do not retail online, we understand the importance of catering for digital expectations. Visitors want to see real life high quality images and videos. By offering this, our conversion rate has increased."
The report also found that shoppers had become far more demanding. Some 25% of Brits now expect click-and-collect to be delivered next day as standard. And one-third expects same day delivery without having to pay extra. Lastly, over half of the consumers said they would stop using retailers who didn't accept their preferred payment method.
3) At London Fashion Week, Instagram Dominates Twitter
As might be expected from something visual, Instagram beat out Twitter in the race to cover London Fashion Week. Instagram posts totaled 5,602 using #LFW2016 compared to just 1,178 mentions on Twitter over the same time period. The report commissioned by Greenlight brought home how much things have changed since last year. In 2015, London Fashion Week received 6,000 mentions on Twitter. The fall in Tweets has led some to suggest Twitter itself might have gone out of fashion.
4) 59% Of Fashion And Beauty Brands Will Increase Their Influencer Marketing Budget This Year
Another aspect that we learned this week was that the ever popular influencer marketing is still gaining in popularity. A new e-consultancy report, The Rise of Influencers, suggests that the fashion and beauty sectors will continue using it. Joint work with Fashion and Beauty Monitor indicated that 11% of them wanted to increase their influencer marketing in 2016. And 39% were of the belief that it would remain the same. Only 2% expected a decrease.
5) Online Adults Have An Average Of Six Social Media Accounts
A new infographic from Propeller indicates that the social media landscape is changing. The infographic showed that 93% of adult internet users have at least one social media account and that 79% are active on at least one of them. The infographic also showed that they have an average of 6.3 media accounts. And that they used an average of 3.5 social networks actively.
The biggest social media users were those aged 16 to 24 with usage declining as people got older. Engagement with Facebook services was highest in Turkey, Portugal and South Africa. Only 33% of men in Japan, however, said they engaged with Facebook.
6) Northern Businesses Turning Away Work Due To Lack Of Digital Skills
During the past year, two out of every five businesses has had to turn away work. Why? Because of the gap in the digital skills market. According to a new infographic by Manchester Digital, 25% have had to outsource work to companies from outside the EU.
7) Retail Sales Grow 14% Year On Year
Online sales have grown by another 14% according to figures from IMRG Capgemini e-Retail Sales Index. That's 7% greater year-on-year (YoY). The index also showed how sales fell since Christmas, by around 24.7%. The strongest performing sectors were in clothing, menswear, footwear, electrical, home and lingerie. Thanks to the Dry January campaign, online alcohol sales fell 2%, the worst performance for two years. Sales for smartphones rose an astonishing 96% YoY in January 2016, compared to just a 26% rise a year earlier.
8) Voice-of-Customer Programs Don't Meet Expectations, Say Two-Thirds Of Customer Experience Professionals
More than half of customer experience (CX) professionals say that voice-of-customer (VOC) programs are not up to the job. The study commissioned by MaritzCX found that in the UK only 42% of professionals believe VOC improves business results. About 36% worry that their company is simply chasing higher scores than actually delivering better service. Over three-quarters of 500+ CX professionals admitted that their CX scores were no better than a year earlier.
9) Interactive In-Stream Video And Mobile Rich Media Are Best For Engagement
According to a new report by Rhythm One, the best video formats are changing yet again. Mobile rich media formats were 93.7% effective in terms of completion and engagement. For interactive in-stream video, the figure was 87.4%. The report also found that on mobile, full page ads are ideal for driving traffic on tablets. And it found that mobile rich media units are good for engaging with smartphone users. Lastly, the report found that there was usually no benefit from switching from 15 to 30 second ad segments. In fact, this negatively affected ad completion rates.