Take Your eCommerce Business to the Next Level: Outsource Your Order Fulfillment
By Jack Rheude
There are many aspects that have managed to change the face of modern commerce and if you want to ensure your business gets plenty of likes and positive feedback on social media sites, that's just one compelling reason why your eCommerce strategy has to be perfect. One method of making sure that your customers are happy and get their orders delivered to them in a fast and efficient manner is to consider outsourcing using specialist providers like Red Stag Fulfillment to take care of that side of your business.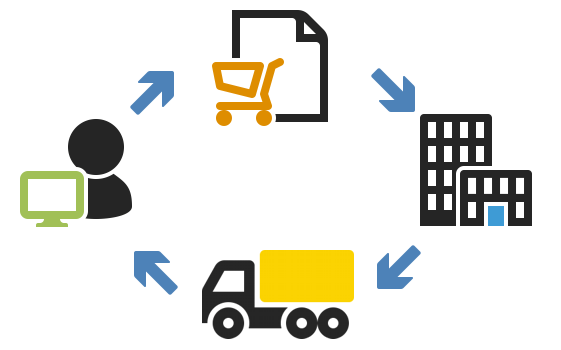 Play To Your Strengths
As much as you'll make every possible effort to build a business that's strong in every aspect, it can often be the case that there are some things you're really good at, but you also might struggle to match those standards in other aspects of your eCommerce venture.
For example, you could have a very impressive marketing machine that is able to generate plenty of interest in your business and orders to match, but if you don't meet customer's expectations when it comes to fulfilling those orders, you might just struggle to keep them happy and coming back for more. Running an online store involves many challenges on a daily basis, not just the marketing aspect of generating orders, but processing and shipping the orders that are being generated online and over the phones. One possible option of being able to play to your relative business strengths is to consider the idea of outsourcing your eCommerce order fulfillment needs.
Save Money and Improve Efficiency
Any business owner will agree that if you can save money and improve your efficiency at the same time, that is a proposal that is worth hearing about. Outsourcing your eCommerce order fulfillment requirements could potentially allow you the chance to achieve both of these aims and a bit more besides. A major expense for anyone running an online store are shipping costs. Most carriers tend to offer deeper discounts according to the volume of work you are putting their way, which can be difficult to unlock if you're working on your own.
If you use a third party order fulfillment partner, they will normally have access to greater shipping discounts due to the volume of business they're generating for carriers based on orders they're processing for their numerous clients. Using a third party fulfillment partner should enable you to get attractive shipping rates which will save you money and could also make your product pricing more competitive. You could also improve efficiency and enjoy faster delivery options for your customers as many fulfillment warehouses are strategically located to achieve optimal cost and transit times.
Lower Costs
Operating your own warehouse facility comes with plenty of overhead attached which is another persuasive argument for considering the idea of outsourcing this part of your business. The list of overhead costs when running your own facility is fairly extensive, from rent to labor costs, and from capital expenditures to the cost of renting equipment. A significant advantage attached to the idea of using a third party fulfillment option is the fact that you will only be paying for what you use. Having your own warehouse facilities means having a fixed amount of overhead each and every month regardless of the volume of orders that have been processed during that period.
The majority of pricing deals that you can sign up to with an outsourced fulfillment warehouse will be structured to a certain extent, around only incurring costs when you have an order to process which can mean that your business overhead is lower and leaner than if you had your own in-house facility.
Seamless Integration
What you want to achieve is a scenario where your customer visits your eCommerce store, places an order, and then receives their item within the promised delivery timeframe. Outsourcing your eCommerce order fulfillment can be a way to save you time and money, but it should also allow you to enjoy a level of seamless integration that reflects well on the professionalism of your eCommerce business.
If you're looking at ways for expanding your eCommerce business and taking it to the next level, it's definitely worth giving the option of outsourcing to a third party some serious consideration. Especially when you weigh the potential benefits and the freedom it might give you to concentrate on driving more customers to your website knowing that orders are being taken care of.
Jake Rheude is the Director of Business Development for Red Stag Fulfillment, an ecommerce fulfillment company with integrations to Magento, Shopify, and Big Commerce, as well as over 50+ additional ecommerce platforms.