Take Control of Your Shopping Cart Software
There's a lot of work that goes into running an online store. You need to make sure your products are updated, payments are processed and orders are shipped. What you need is shopping cart ecommerce software that makes it easy to manage every aspect of your business. Here are the benefits of using a shopping cart platform for your online store: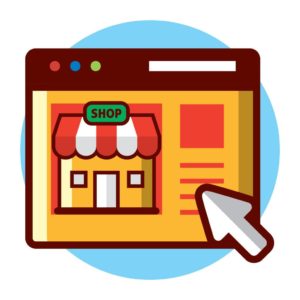 Update Your Store Immediately
You don't have to wait hours or even days to add, edit or remove products from your store. The changes you make to your store happen in real time, so your store is updated the moment you click your mouse. This is perfect if you need to make a quick change or remove a product altogether.
Never Miss An Order
There is nothing worse than missing an order from a customer. You can stay on top of your orders by using a reliable shopping cart software platform. The software sends notifications through your mobile phone and desktop so you never miss an order. You don't have to worry about constantly checking your email because the notifications are sent as soon as the order is placed.
Manage Orders With Ease
Use the management tools to receive, fulfill and track your orders in one spot. You can check to see when the payment is received or when the order is shipped. The management tools even allow your customers to look up and track their own orders. You don't have to worry about using different software for each part of your business, and you can manage the orders from your computer or mobile device.
Add Complementary Products To Your Store
There's a good chance you're only selling one or two products in your store. You can earn more money by adding complementary products to your inventory. If you're selling homemade cookies, you may want to offer plates, wrappers and cookie tins. The shopping cart software allows you to browse the catalog and add products to your store in several minutes.
Track Your Success
It's important to track your success so you know what needs to be featured and what needs to be improved. The built-in tools allow you to check reports for sales and statistics. You can use the Google Analytics integration to check the ROI and statistics of your store. The built-in tools help you to determine where your store stands so you can take the next step to growing your business.
Stay In Control Of Your Business
Giving your team access to your store does not mean giving up sensitive information. The shopping cart software gives every member of your team their own secure access. This includes their own login information and assigned jobs, and they only have access to the tools they need for their specific job. Your team can login and take care of their assigned task, and you can take comfort in knowing your business is secure.
Using different tools or devices to manage your business may cause a miscommunication or missed order. It's easier to control your business when you use merchandising tools such as a shopping cart software platform. You can use the software to manage every part of your business from one spot.