Summer 2015: Best Social Customer Service Airlines
By Dennis Arnsdorf
Airlines are one of the worst rated services in the world, behind pay TV and internet service providers. There's something about being stuck in an aircraft, crammed behind and in front of hundreds of other people, being forced to pay for tiny, expensive sodas and food that makes people feel poorly about airline services. Additionally, wireless carriers and car companies are right up there with America's least favorite things. What makes these companies so terrible?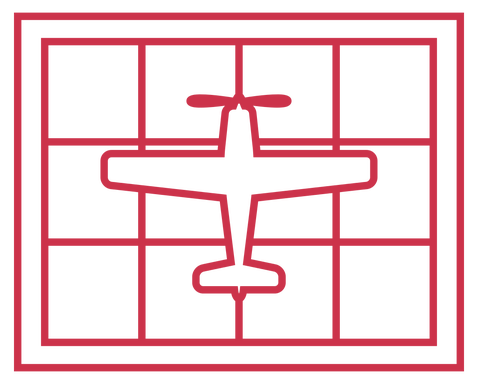 Of course, the rating services are slightly jaded in that the biggest reasons that people are unhappy is because of uncomfortable seating options, and luggage services: namely checking baggage. When customers don't have to check baggage, and pay exuberant fees, their customer ratings are automatically ten to twenty points higher in the standings than those who require payment for luggage. In fact, the percentage of passengers that are packing less has risen to approximately 35% or one-third of total passengers, up from 31% last year.
Five carriers are rated higher in the social media ratings than all others:
JetBlue
Southwest
Delta Air Lines
United Continental
American Airlines
Why are these companies rated so much higher than other companies? We believe it's because of the following trends (in order of rating popularity):
Low Fares
Obviously, people always want to pay less for their flight services, but the differences in prices are sometimes outstanding. Customers absolutely do not want to pay anything that seems unrealistic or outlandish. Additionally, those with higher fares must offer additional amenities to guarantee customer satisfaction. Companies like JetBlue and Southwest keep fees and rates low as well as offering amenities like free bag checking and drinks that people are happy to pay their rates.
Low Fees
Additional fees play a huge role in customer satisfaction. Why? Because additional fees on top of high rates make customers feel like they are being used. Fees pile on for a wide variety of services, like checking baggage, storing additional carry on, and even for using overhead space. Prices are already high, and the processes for using airlines are far from being streamlined, so it's difficult to get customers to pay for things that they should be part of the fare price.
On Time Arrival
With an astounding amount of late and delayed arrivals, a flight consistently arriving on time and avoiding delay is a huge part of overall customer satisfaction. This factor alone affected approximately five to ten ratings points across the board, in over ten economic sectors, two hundred companies and forty three industries.
Seat Comfort
Obviously, seat comfort also plays a large part in customer satisfaction, but it's much further behind other services. Seat comfort is more of an issue on longer, international flights, but when people go to buy tickets, they definitely consider seating as a contributing factor.
The Top 3 Airlines of Social Customer Satisfaction:
#1 JetBlue
Market Share Total: 5.1%
Premium seating and premium pricing are one of the driving points of this service. Low fares and fee schedules drive up the scores on this airline, and cause customers to forgive this airline of many sins that might have been committed in coast to coast flights.
#2 Southwest
Market Share Total: 15.7%
Southwest's additional fees are among the lowest in the entire airline industry (approximately 40% lower than the nearest competitor: JetBlue). Additionally, there are no checked bag fees and they have the lowest per-bag-fee out there. The market share of customers has risen by over a half a percent in the last year, as the airline continues to grow larger and bring customers with it because of low fares, fees and other bottom line charges.
3# Delta
Market Share: 16.3%
Their market shares haven't grown or fallen, and the added fees are among the top three lowest in the industry (which is saying something).


Dennis Arnsdorf is a contributing editor to The Social Media Monthly.