Succeeding In Search Today Means Hitting a Mobile Target
By Mark Smith
The ability to hit a moving target while operating at high speed now has become critical to Internet marketers. A recent report from eMarketer tells this tale. According to BIA/Kelsey data, mobile search should overtake desktop search in 2015. Not just by a little either. They expect to see 81.8 billion U.S. local searches conducted via mobile devices this year, an increase of 23%, while desktop searches drop slightly to 64.6 billion. Those trends are expected to continue, with mobile search reaching 141.9 billion searches by 2019.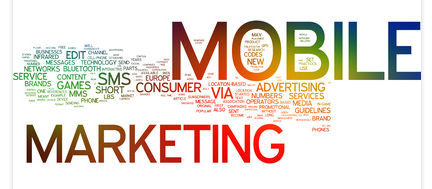 Why the incredible increase? The ubiquity of mobile devices is one big reason. Research firm IDC says mobile device sales in the U.S. will decline one percent this year. But the reason isn't that we've lost interest in mobile. It's that we've reached the saturation point. Mobile devices are so popular that everyone who is going to own one probably does, and they're hanging on to the ones they have longer than they once did.
Another driving factor is the growth of the Millennial generation. There are now more Millennials than Baby Boomers (87 million v 76 million) – the first time the Boomers have been out-paced by any generation since they were born. Millennials have never known a world without readily available mobile devices, and they continue to rely on these devices as their method of choice for communication and connection.
What it all means is marketers who may have paid little or no attention to their customers' mobile experience or developing mobile-search strategies must re-think their mindset. And quickly.
The user experience is critical, especially given the lack of patience the Internet has created. When users go to a site, whether it's via a desktop or mobile device, they expect it to work quickly and seamlessly. If the site doesn't, they're only a back button away from checking out a competitor. And once they hit that back button – whether because a site isn't loading fast enough, or isn't readable on their mobile device – you don't just lose that sale. It could have a significant effect on the lifetime value of that customer or prospect.
Think of what that does to your investment in paid search. You spend many months and dollars developing ads, researching keywords, testing and analyzing to determine what will be most effective in driving customers to your website. Then when customers arrive, what they find immediately drives them away. That's like spending millions of marketing dollars to draw guests to a hotel and then when guests arrive the staff is slow, the elevators don't work, the roof is leaking and the paint is peeling. It's unlikely many will stay even one night, which means all that marketing investment is lost.
So, how do you know if your online experience is welcoming visitors or driving them away? One good way is to use your analytics package to get into the details of user behavior online. By analyzing every step in the buyer's journey you can determine not only how many visitors your search campaign is drawing, but also what they're doing when they get there.
A high bounce rate, for example tells you people are coming to the site but they're not clicking through it. That could be because your campaign isn't drawing the right people, or because the right people are having a poor customer experience. A little investigation should help you determine which one is the actual cause.
Now here's the big question: With all of this happening, what do smart marketers need to do to ensure they're hitting those 81 billion mobile targets?
The good news is, much of it is the same. You still need to create ad groups and keywords. Those really don't change between desktop and mobile, so the work you've already done can still pay off. As mentioned previously, the analytics are largely the same as well.
You may, however, need to make other adjustments. For example, ad extensions for mobile may need to change from "click for more information" to "click to call." Using a mobile device's ability to place a call can have a huge impact on moving prospects through the funnel and improving your conversion rates. You also may need to change your bid strategy. Getting the #4 position on a desktop might work. On a mobile device it won't be enough. If you can, you may want to change your bid modifiers so you're showing up in the top three instead.
In addition, you may need to change your web development strategy. Even if your site is optimized for mobile using responsive design, it may not be delivering the desired experience. Again, check the key performance indicators (KPIs) of your analytics to ensure your mobile site is delivering the appropriate experience.
One final word of note: these principles apply to B2B advertisers just as much as B2C. Don't assume a B2B buyer will be office- or PC-bound. The bring-your-own-device (BYOD) movement has created a tectonic shift in the workplace, and many B2B searches now begin on a mobile device – even if they are ultimately fulfilled on a desktop. A poor mobile experience means they'll never get to that desktop.
Hitting a moving target is far more difficult than one that's standing still. But it's not impossible. Use what you've learned already, make the proper adjustments, and you'll find yourself leading the pack in our increasingly mobile world.
Mark Smith has worked in the digital marketing space since its inception. Before co-founding the digital agency KeywordFirst, he helped lead the first search engine marketing team at W.W. Grainger and served as director of internet marketing at retailer Cosmetique.