Strategies For Choosing The Right Help Desk Software
To resolve employee and customer support issues, many businesses will rely on help desk software. However, choosing the right system can be difficult, especially when small to medium sized business have a number of other areas they'll need to consider. For example, Software-as-a-Service (SaaS) solutions are often beneficial to SMBs who have smaller budgets because they tend to come with affordable plans. Equally, they don't require as much management which is ideal when a small business is operating without any IT staff.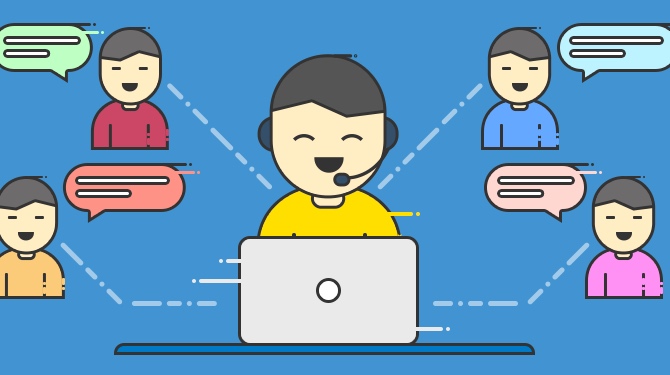 Furthermore, if new help desk software can be implemented by someone with little or no IT experience, this is fantastic news for a SMB, as it will save them even more time and money. To help you find the right help desk software for your company, here are a few aspects you'll need to consider:
Your Budget
Before you start shopping around, it's crucial you have a budget in mind. You'll often find there are a number of solutions within your overall budget, but have you allowed for this in your technology budget? Many SMBs don't include help desk systems in their overall budget when they're putting this together, as they think that a dedicated email or phone line will be enough. However, having help desk software can bring a number of benefits to the company, and may increase your bottom line in the future.
To increase your business's profitability and sales, a help desk can provide you with a great knowledge base, increased customer retention, and a way to track customer feedback. One item to be aware of with cloud based help desk solutions is how you will be billed for this. Some companies will bill you on an annual or monthly basis, but these plans may differ depending on how many users you have on the system. Always study the pricing carefully to make sure you're only paying for the exact service you need.
Choose Between SaaS or On-Premises Solutions
There are two types of help desk software solutions available: SaaS solutions that are managed for you and are hosted in the cloud, and on-premise solutions that you need to purchase and install locally on a server. There are advantages and disadvantages to both. For example, cloud based solutions require a stable Internet connection to work, and storing your data off-site sometimes raises governance and privacy concerns. Equally, when you install a system on-site, you won't just require a separate server, but you'll also need an IT professional who can manage this for you on a long-term basis.
Good Ticket Management
For any business, customers are the most important aspect, which is why you'll want to provide sufficient support in order to develop good customer relations. One of the ways you can do this is by having a reliable ticketing system, which allows you to resolve issues quickly and efficiently. Ticket management features within your help desk software should allow you to track status changes, set assignments, categories, and priorities. A good way to make sure these will work within your organization is to undergo a free trial of the software before you buy it.
Different software solutions will have different designs, and as these can vary quite significantly, it's worth trialing how your customer service agents get on with the software. For example, help desk software allows you to initiate tickets in a number of different ways, including directly by your staff or users, or by an email that's sent to a specific address which automatically converts the query into a ticket. There are also systems that produce tickets from inquiries via social media accounts. Some of the help desk software available will incorporate more than one of these ticketing solutions, so consider where most of your inquiries come from before proceeding with your purchase.
Automation
You may also want to look at the automation of the help desk, and whether customers can submit their tickets with ease. For example, does the ticket system come with an easy-to-complete form that asks customers for various details on their issue? If it does, it will allow you to resolve the issue quickly and efficiently without having to ask the customer for more information in an email or call after they've submitted their ticket. Customers want to submit their ticket and feel as though this is all the effort that's required on their part. Equally, the more steps that are involved in this process, the more irritated they're likely to become.
Always make sure your new help desk software gets the right balance between gathering all of the essential information while making it as easy as possible for your staff and customers.