Startup Profile: Smarp
By Richard Fairfield
What Is Smarp:
The employee advocacy solution your employees have been waiting for. Roope Heinilä's (CEO) position is that employees are and should be a company's most effective and authentic advocates. His SaaS solution empowers them to act as social media brand ambassadors with incentives and recognition facilitated by their analytics. By increasing the company's reach and generating meaningful conversations about their business, Smarp enables a company to improve employee engagement, reach more people, hire better talent, and increase sales.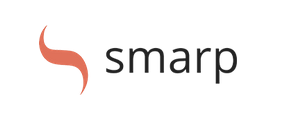 Their Story:
The Finnish CEO attended grade school in Surrey, England, high school in Mountain View, California, and graduated from Aalto University in Helsinki, Finland. He and his partners, Mikael Lauharanta, and Tommi Huovinen all met at Aalto with similar international oriented mindsets. While running the student organization at Aalto, Roope found local companies that needed help in running their social media campaigns. He immediately took it upon himself to meet their needs, founding Smarp during his senior year in 2011.
By 2012 he realized how hyper personal social media truly has become. His insight was that people working for the brand would always command a larger outreach than a centralized PR group posting professional content on social media. He was working with Metso, an international, €3B industrial company based in Helsinki. The company had 10,000 LinkedIn followers at that time. At the same time they had 7,000 employees on LinkedIn with 250,000 first level connections; well over 25 times the division's reach as most of the company's 10,000 LinkedIn followers were in fact employees.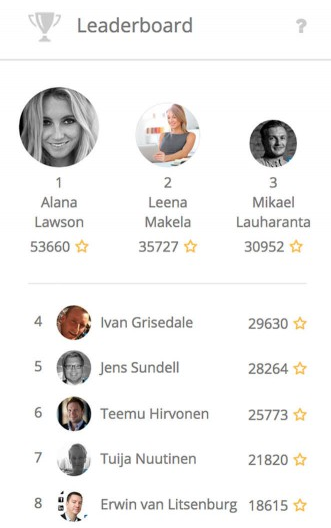 That's when Roope and his team changed their focus and became zealots to convince companies that relying solely on controlled social media messaging from a centralized PR staff was like rowing a Viking ship with only one Viking. Specifically, companies can influence the conversation in a much larger way by engaging employees as brand ambassadors, each using their own social networks. Designing ways to benefit employees for their advocacy efforts and rewarding their rising influencer status became the company's secret sauce.
The platform makes it easy by making corporate content accessible and measurable. Employees see their own customized engagement results for each individual post they make using feedback analytics. It then encourages healthy competition between employees and groups by determining who is boosting the company's social profile the most.
By building incentive programs and studying the results, Smarp realized that rewarding the best social media performers with meaningful incentives didn't have to be expensive as the monetary value of incentives is not a main driver. A luxury trip and movies tickets produce roughly the same response. The award is secondary to recognition, which is the key. Rewards such as lunch with the CEO is a great incentive, or charitable donations made on the employee's behalf.
Startup Timeline:
2011 – Founded SmarpShare while still at university.
2012 – Pivoted with the realization that employees made the best brand ambassadors with the greatest reach. First Funding came from a UK based investor.
2013 – Shortened the company's name to simply Smarp
2014-15 – Expanded headcount from 16 to 50 with offices in NYC, London, and Stockholm.
2016 – By the end of this year, they expect to have over 100 staffers worldwide.

Richard Fairfield is a writer and the Chief Revenue Officer for The Social Media Monthly.