The Solution To Your Presentation Problems
Have you ever given a thought to how effective and appealing your presentation is? How much more effective it could be if the right visual assets were used? Or how it could pull in more investors or impress the right kind of people? Of course, you must have, and for this purpose, you must have also tried various free and paid templates for making a new presentation. Some might even have considered hiring a professional to make their presentation for them.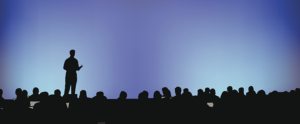 What if I tell you that you don't need to be a professional presentation designer to make an effective presentation, or even get a professional designer to convey the purpose of your presentation in the most engaging way possible? There are other possible, and cost-effective ways of making a presentation instead of getting professional help.
A Solution
Slidemodel.com is an online website that can help budding entrepreneurs, corporate workers, startups, brands and old-timers to showcase their ideas, strategies or their current MO in a very creative and hassle-free manner.  Users have a wide variety of designs and categories to choose from. Currently, there are more than 15,000 designs available, which have been created by professionals, keeping in mind the requirements of each field and the ease of use for non-designers.
The website itself is very interactive and easy to browse. We reviewed four of the main categories:
⦁ Business PowerPoint Templates
⦁ Marketing PowerPoint Templates
⦁ Strategy PowerPoint Templates
⦁ SWOT Templates for PowerPoint
Choose from business, marketing, strategy or SWOT analysis template (strength, weakness, opportunities, and threats) analysis and start working on it in the blink of an eye. All the templates are 100% editable and customizable. Additionally, these templates are compatible with all the versions of Microsoft PowerPoint, PowerPoint Office 365 and Google Slides.