Showcase Your Social Startup: 72 Hours Remain to Apply for the 2015 SXSW Accelerator!
The South by Southwest (SXSW) Interactive Festival released new figures last week, showing that startups which have gone through the influential technology conference's Accelerator pitch competition have received $1.748 billion in funding since its inception in 2009. With the application deadline for next year's competition days away, the SXSW team is encouraging startups across the globe to apply.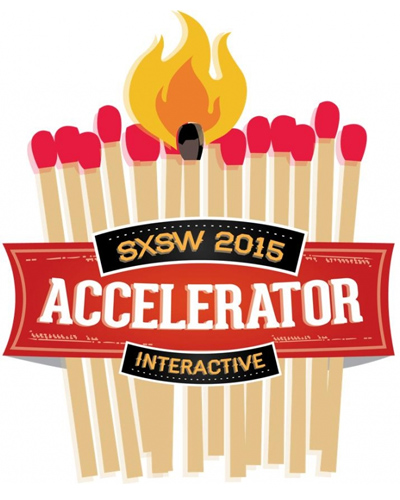 Over 50 percent (130 of 257) of the Accelerator's alumni have received funding over the past five years, and 31 Accelerator companies (12 percent) have been acquired, with many past successful companies coming from the social media industry, including:
Toopher: Prevents online fraud and identity theft using the location-awareness of your smartphone. Since participating in SXSW Accelerator, Toopher has received $2 million in funding. In January 2013, ATI announced that Toopher had officially graduated into its Incubator as an IT portfolio company.
BrandYourself: Empowers you to control what people when they Google your name and to look great when employers, clients and even dates Google you. Since participating in SXSW Accelerator, BrandYourself has received $4.8 million in funding. NPR referred to BrandYourself as the "digital version of combing your hair before an interview."
Localocracy: Provides an online town common where registered voters, using real names, can weigh in on local issues. Since participating in SXSW Accelerator, Localocracy has received $173 thousand in funding and was acquired by the Huffington Post in October of 2011.
Klout: Helps millions of people unlock their influence and grow their Klout through social media. Since participating in SXSW Accelerator, Klout has received $40 million in funding. In February 2012, Klout acquired mobile and local neighborhood app Blockboard and in March 2014, Klout was purchased by Lithium for $100 million.

Storify: Turns what people post on social media into compelling stories that can be embedded anywhere. Since participating in SXSW Accelerator, Storify has received $2.02 million in funding. Storify was acquired by Livefyre in September 2013.
The 22nd annual SXSW Interactive Festival takes place in Austin, Texas, March 13 -17, 2015. The Accelerator portion in particular is a great place for startups to get in front of targeted reporters, investors and customers.
Want to be the Next Success Story? Don't Delay
The deadline to enter the 2015 pitch competition is Friday, November 7, 2014, before 11:59PM. Startups must apply to be considered for the SXSW Accelerator 2015 startup competition, which has a $200 application fee.
ELIGIBILITY
-A company's product/service must have launched no earlier than March 16, 2014
-A company's product/service must not be launched after June 16, 2015
-Companies will be allowed to submit only one product/services to the event
-Companies who submit more than one will not be eligible to participate
-Founders of the applying startup must retain some portion of ownership in the company
-Must not have raised over five million in funds from combined funding sources
-Product/service must fall within one of the Accelerator categories