Shocase Unveils the First Social Network for the $2 Trillion Marketing Sector
Shocase recently announced today the first social network designed specifically for marketing professionals. Shocase integrates the best features of LinkedIn, Pinterest, Facebook  and YouTube into one powerful and effective network. This new social network features, connects and promotes professionals of all marketing disciplines.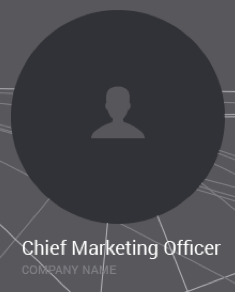 "Until now, there hasn't been a dedicated, vertical network for the world's 100+ million marketers to display their work and be discovered by those who need their expertise," said serial entrepreneur Ron Young, Shocase's founder and CEO.
"With the $2 trillion global marketing sector booming, a specialized social network to reach and engage this underserved community will be a game changer," said Steve Hayden, former vice chairman of Ogilvy Worldwide.
Connecting the Marketing Sector
Shocase is the first-of-its-kind professional social network that offers its members greater visibility to display work, build a reputation and be inspired by the industry's best. The network also enables members to stay informed of the latest news and trends that impact their professional lives, build working relationships and ultimately grow their business.
Shocase serves the full spectrum of sub-vertical practice areas within the world of marketing, including brand management, advertising, PR, design, digital, shopper marketing, packaging design, event/experiential, analytics, SEO, social and content marketing.
With a rapidly growing, impressive roster of members, the network already has attracted some of the biggest names in the marketing world, including "Shocase is a killer way for our entire industry to connect, and it is wrapped in beautiful and fluid design," said Jason Harris, president of Mekanism, an award-winning advertising agency.
Showcase your Work
Shocase's powerful interface enables people to display their best work and credit their team. By acknowledging their collaborators, Shocase members enhance their professional credibility and multiply their visibility within the network (e.g. the more Projects and Team Members they add on Shocase, the more pages that will appear). This feature grows the network and creates "viral visibility" for members.