How To Raise Funds For A New Startup
More people than ever today have the entrepreneurial bug and wish to set up their own business. Doing so gives them the opportunity to realize their dreams and pursue career goals. It's also a way for people to improve a type of product or service already on the market with their ideas. The trouble that many entrepreneurs face when starting up is paying for stuff. Many people seldom have the capital needed to cover expenses like machinery and labor. As a result, they need to find some way to fund their startups with other people's money.
If you need to raise money for your startup, what is the best way of doing so? There are numerous options available to you. It just depends on how much you wish to borrow and the purpose of the loan. We've compiled a list of practical options to consider for funding your startup: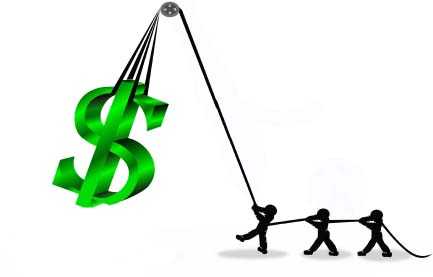 Crowdfunding
Do you have an idea for an innovative new product or service? Are you struggling to realize your idea? If the answer to both questions is yes, this option may be for you. Crowdfunding is an interesting way to raise cash for a new business venture today. The way that it works is fairly simple. You pitch your idea to an audience of potential supporters. In return, you offer a range of support options. For example, if they pay you $50, they could be one of the first people to receive your new product. For $75 of support, you'll also throw in a bonus item. And so forth. You set a funding limit, and if you get enough participants, your pitch is successful, and you'll receive the money. Entrepreneurs pitch all kinds of both weird and wonderful ideas. Don't worry if yours seems unconventional or unusual. This will only add to the appeal of your idea.
Angel Investment
If you'd rather pitch your ideas to other investment professionals, one option is an angel investment. There are groups of professionals looking for the new companies to invest in. These "angel" investors have helped to launch many of today's well known brands such Google, Twitter, and Facebook. One of the advantages of an angel investment is the support you receive. Sure, you get to amass the money you need to start your business, but you'll also receive help in numerous others ways. For instance, investors can connect you with wholesalers and retailers to help you launch your product. They can also further advise you on how best to carry out different aspects of your new enterprise.
Cash Loan
If you don't need a vast sum of money, it could make more sense to borrow cash from a lender. There are companies out there that are willing to provide cash advances to startup firms. It's an option that has many advantages, especially when the money needs to get quickly sourced. Search online to find out more about cash advances. Another alternative is to take out a personal loan. Conventional banks may not lend to new or young companies as they have no financial track record. But, if you happen to have a good personal credit rating, you may find it easier to borrow the money personally. Despite what you may think, banks are happy to lend money to self employed people, particularly if their finances are in good standing.
Interest Free Loans From Friends And Family
Do you have some friends and relatives with money burning a hole in their pocket? If so, you could always ask them to either invest in your business and/or lend you money. One of the benefits of borrowing from a relative is they could offer you an interest free loan. And if they invest in it, you could negotiate a more favorable deal with them. After all, your relatives will want to see you do well with your new venture. But it's always important that you draw up some kind of agreement with your friends or relatives. That way everything is in writing and there are no issues or confusion at a later stage.
Credit Cards
If you need to buy something immediately for your new business, one option is to use a credit card. You could use your personal card or a commercial one for your business. It's also a useful and safe way of buying from online retailers particularly if they're in another country. Why? Because you'll have more protection over fraudulent transactions. In case you don't receive the product you paid for, the card company will refund you the money. They can then recover the costs from the seller. The main downside to using a credit card is the interest. If you don't pay the balance off in full, you'll accrue interest fees. And those charges get compounded on a credit card. But, if you're able to pay it off early, using a credit card is a viable option for immediate purchases.
Mortgage
Do you own your home? If so, one option you could do is release some of its equity by taking out a mortgage. This is a useful idea if you don't want outside investment in your business. There are excellent mortgage deals out there with interest rates at historic lows, particularly if you have an above average credit rating. But you need to be strongly aware of the obvious risks involved with mortgaging. If you don't meet your repayment schedules, you could be at risk of losing your home through foreclosure.
Get A Business Partner
Last, but not least, you could go into business with someone else. You may have had grand designs of starting out on your own, but partnering with someone else in your new business can be a good idea for many reasons. First, you have a colleague to bounce ideas off and receive their support toward growing the business. Second, they can bring financial investment to the table, and lastly, it's highly likely they'll have ideas to help you grow the business faster.