Now Available for Online Viewing – Presentation #1 of Wide World of Startups
Editor's Note: This webinar aired live on September 24, 2014. The video starts two minutes into the presentation, so feel free to fast forward. We invite you to check out all the participating companies that presented as well as our investor panelists below.
Both myself and the investor panelists were blown away by the quality of the presentations, and when it came time to discuss the winner of the event, there was difficulty in deciding who should win because all of the presentations were very compelling.
An important issue that came up was how to evaluate a company that has funding and very good traction versus a company with a great idea and product and just getting out of the gate. Two of the presentations posed this dilemma. In the end, we decided on an overall winner and runner-up.
Zoomph was chosen as the overall winner and will be receiving two tickets for the SXSW V2V 2015 conference.
The Agreed App was chosen as a runner-up as a company with a great product, but it a very early stage, and will be receiving one ticket for SXSW V2V 2015.
Further, though funding is something that we don't guarantee or even talk up as an outcome of this event, two of our investor panelists indicated strong interest in a couple of the companies and expressed that they would be following up.
We have tentatively scheduled our next two events for:
Thursday, October 30th, 2014

Wednesday, November 19th, 2014 – Focus on Startups from India
Our Investor Panelists: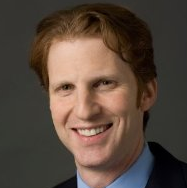 Boston, MA

Joe Rubin, Founding Member, ARC Angel Fund
New York City, NY


Gordon Monk, Performance Capital Advisors
Vancouver, British Columbia
If you're interested in participating in our next event either as a presenting company or as a panelist judge, please email bob@thesocialmediamonthly.com.