How Much Does It Cost to Start Your Own Business?
Have you reached a stage in your life where you're tired of lining someone else's pocket and want to work for yourself? Have you got a brilliant idea, one which you are certain will be the next best thing? If you're thinking about starting your own business, one of the first things you'll be wondering about will be how much it's going to cost. Knowing this figure will allow you to decide whether you can borrow from your personal savings, or you need to look for an alternative source of finance. Whatever niche or sector you decide to start your own business, there are a few ways you can prepare to begin.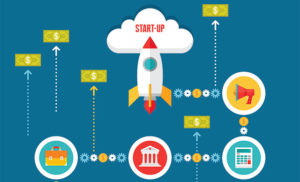 Prepare a Business Plan & Start-up Costing Sheet
A costing sheet lists all the costs you can expect when starting a business; this will require a certain amount of research, but the internet is a wonderful tool to use. There are plenty of templates and tools you can take advantage of, if you're not sure where to start. When you are looking for investment, it's essential to prepare a business plan, which will outline how you expect to spend the capital you have, the targets you want to hit, and how you are going to strive for your goals. Having a realistic and detailed business plan will help investors see how seriously you are taking starting your own business and how much effort and dedication you are putting into it. However, to get your finances kick-started, a personal loan may be appropriate, to help you afford any equipment and supplies you need when you begin. Companies such as Bonsai Finance offer personal loans online, which are quick and easy to apply for, and you can borrow as much as $15,000.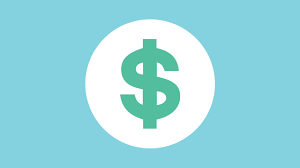 What Costs You Can Expect to Pay
When you're starting a business, there is a range of different items you're going to have to pay for, including registering your business and any equipment you need. The specifics, however, will depend on the type of business you're planning to start and your personal circumstances. Here's a list of some of the things you might have to include:
Business registration
Licenses and permits
Domain name
Accountant and lawyer fees
Rental
Utility connections
Insurance
Equipment
Salaries
Marketing and advertising
However, this list is a generalization of the kinds of costs you need to consider.
Paying Tax in Your First Year
As soon as you start your business, you're going to need to think about paying tax. You won't be required to pay any in your first year of business, but you will need to stay on top of your obligations. At the end of your first year of business, you will need to file a return. You will find many companies who will be able to help. You must ensure you've got sufficient money set aside for when your taxes are due.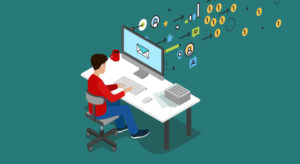 The Cost of Your Time
This can be a difficult one to put a value on, but you may well be surprised how much of your time is spent doing unexciting things related to your business. Administration and government compliance issues will be a huge drain. Many of the tasks can be automated eventually, but to start with you'll have to do them by hand. When you start your own business, it may not be possible to pay yourself a salary, especially until business picks up and you start making a healthy profit. Therefore, you need to have at least six months of your previous paycheck set to one side, which you can use for household expenses. By doing so, you will be able to focus your time and effort on building your new business, rather than living week to week, worrying about when the next sale is going to arrive.
You may need help when you begin, for example, a website designer and developer to help you create your business website (which is vital in today's world). You need to be prepared for this cost as well and include any other contractors you will need in your budget. Perhaps you need a graphic designer to create advertising artwork, or maybe you need a copywriter to create compelling copy for your website and blog posts.
Different Types of Cost
Different types of expenses have to be considered when you're starting a business. In order to help you differentiate between them, here are a few of the most important:
One-time vs. ongoing: Ongoing costs include utilities, whereas one-time costs could include the purchase of equipment.
Essential vs. optional: Optional costs should only be made if your budget allows. Essential costs are explanatory and vital for the growth and development of your business.
Fixed vs. variable: Fixed expenses include rent. Variable expenses depend on the sale of your products or services.Marketing & Advertising
While some marketing avenues are free to use, such as social media profiles and word of mouth, there are some tried-and-tested methods which require investment. For example, PPC campaigns (Pay-Per-Click) are highly effective, helping your adverts reach the audience you want. However, as the name suggests, you pay for every click your advert receives, and the more you want your advert viewed, the more you need to be prepared to pay. Advertising and marketing are essential to get your business off the ground, as without it, no one will be able to find your business, and no one will be aware of what you offer. For some companies, advertising on social media is a viable option, yet these adverts may require investment as well.
Starting your own business is a great adventure. There are thousands of people who do it every year, many of whom enjoy success. It's not always easy being your own boss, but it can be very rewarding. By being prepared and aware of any hidden costs you may need to pay, you can be sure you start your business on the right foot, ready to take on the busy world.