Mastering Online Business: It's Not As Hard As You Think
Whether your company is a new venture or an existing one looking to gain success in the online arena, it doesn't matter. The thought of taking those steps into the fierce arena of ecommerce is petrifying. After all, with over one billion live websites in existence, gaining a large enough audience is no easy feat. On the other hand, the rewards of gaining online success cannot be ignored. You don't need to be the next Mark Zuckerberg to achieve great success on the Internet. And if you can find a way to make your business ideas work on the World Wide Web, it could be the key to unlocking a far brighter future.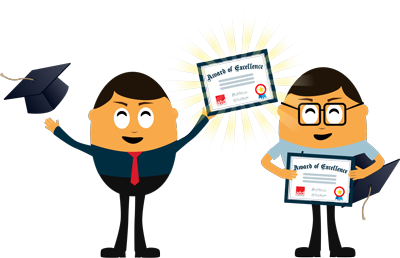 Here's all you need to know about creating the perfect online presence:
Design
The company website will naturally become the nucleus of your entire online venture. As such, it's imperative that it looks the part. Let's face it; nobody is going to remain on a page that is hard to navigate or fails to spark any emotional interest. If you have the budget to hire a designer, that's great. If not, choosing a suitable WordPress template is the easiest way to get a professional and user friendly website. The great aspect about this option is that altering the site with various plugins is very straightforward.
In 2016 it's important to appreciate the evolution of our Internet interactions. Just 10 years ago, the process of accessing content via smartphones was a struggle for users. Today though, people are just as likely to use handheld devices as they are a desktop browser. As such, ensuring that your site is optimized for mobile is essential. To take it a step further, you could also launch an app. If it makes life easier for the customer, it can only have positive impacts on your success. The competitive nature of online business means that you may only get a few seconds to grab a customer's attention. Ensuring that your website's design strikes a chord is vital.
Content
A great design will encourage visitors to give your website a chance. However, this breakthrough alone won't lead to product sales or service signups. Your website is essentially a sales tool. Therefore, it's imperative that all content encourages further transactions. If you're looking to sell products or services, then the writing for those items needs to engage the audience. Meanwhile, launching a blog can be an extremely positive addition. Not only does this give you a chance to express your passion for the business, but it gives visitors a reason to keep visiting on a regular basis.
Once they become regular visitors, your chances of turning them into customers are greatly increased. Not least because you can promote items within the blog itself. When thinking about content, you need to consider your key demographic. If your work is too generic, it will leave your audience feeling alienated. You can't please everyone. But as long as you keep the most likely customers happy, you'll be just fine.
Visibility
A well designed and interesting website will provide a platform for success. Sadly though, you aren't going to see any profit if people can't find the site. As already mentioned, there are over one billion live websites in existence. People aren't going to find yours by luck. If you want to see a strong level of traffic, you'll need to work for it. Quite frankly Google is your best friend. Most Internet users still turn to search engines when they need to find a website that offers a particular product or service. Embrace the startup SEO Checklist 2016, and your website will soon shoot up the rankings.
Given that over 90% of the online audience will click a link from the first page of results, finding ways to appear here organically is vital. Of course, there are various other ways to increase visibility. Paid advertisements on Facebook and other websites are a fantastic way to build familiarity. As long as you have a clear image of your target demographic, you can tailor campaigns to remove waste too. You need to treat your online presence as you would with an offline business. Familiarity is key while you should also take those opportunities to give audiences a nudge in the right direction. If you can gain high visitor numbers from the right demographic, you should have a great chance of gaining increased sales.
Selling Platform
People visiting your website is great. However, your end goal is to convert sales. Naturally, the quality of your goods and services should be at the heart of everything you do. When dealing with online audiences though, this isn't your only major issue. To complete a sale, you'll also need to gain the trust of your visitor throughout the transaction process. Digital attacks are a very real danger, which is why security needs to be a priority. A suitable e-cart software service will offer advanced data encryption to ensure that customer details are safe. This protection can make all the difference to their consumer decision.
Once again, you need to think about your e-store like a traditional brick and mortar. If you're going to maximize your potential, the doors need to be opened to the largest audience possible. Accepting multiple payment types is essential. Losing a potential customer because you don't accept PayPal for example would be nothing short of a nightmare. Another key element to consider is the delivery. If you're serving a worldwide audience, you'll require multiple languages for your service. Whatever you do, the process needs to be tailored to the needs of your customers.
Interaction
Trust is a massive word in online business. But it isn't only crucial for the transaction. You need customers to trust the people behind the website. People buy from people, and interaction will be a fundamental feature as you build your audience. Online progress has improved the world of business in many different ways. Digital marketing is easily one of the best. Not only can it make campaigns more cost effective, but it also offers greater participation from the audience. Social media platforms like Twitter offer the perfect resource to ask for their opinions. By paying attention to their suggestions, you'll soon gain a far stronger bond.
Furthermore, digital marketing can provide greater insight and increased fun. Mastering the concept of video marketing will have a telling impact on the company's brand image. Once again, if the customer likes the personality and character of the brand, they'll be far more inclined to complete a purchase. If this doesn't give your long term profits a lift, nothing will.
Customer Care
Whichever way you look at it the customer is the most important person to your business. Their purchases are the key to helping you gain a profit and affording quicker growth. Once again, social media can be a useful tool. However, for a more professional vibe, you need to up your game. In the absence of human interaction, telephone communication is the next best answer. Embracing virtual receptionists can allow you to provide this service without the costs or hassle of having a dedicated staff. Meanwhile, your contact information should be clearly placed on your website. A struggle to find information can lead to alarm bells ringing for the customer. Quite frankly, that's the last thing you need in your bid to gain customers.