From Marketing Professional To Business Owner
Starting a business is difficult for anyone, but some people are better placed to do it. While you might not have all the skills you need, if you're a marketing professional you already have several advantages. Working in marketing helps you to become familiar with the world of business and the best ways to sell and market products. There are other areas where you could still have a lot to learn, but your marketing experience can help you out. If you're a marketing professional thinking of starting a business, here's how your knowledge and experience might help.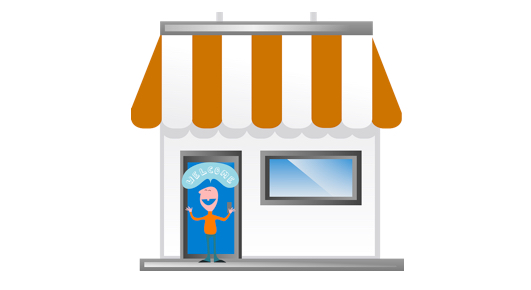 Qualifications
Not all people who work in marketing go to college. However, the majority of marketing executives do have degrees. If you have qualifications in marketing, they're likely to have taught you a lot about business too. Perhaps you have a bachelor's degree in marketing, or you might have completed an online MBA Marketing degree. An MBA in particular can give you a strong education in business administration, as well as a specialty in marketing. Your education is likely to help you immensely if you want to start a business. However, there's plenty you can learn through experience too.
An In-Demand Product
Not every marketing professional who starts a business decides to sell their marketing services. You might be interested in doing something else. However, if you don't have another business idea, you have a ready made product that's always in demand. Of course, you need to think of how your marketing services are going to stand out from other people's. If you're lucky, perhaps there isn't already a local business serving other businesses in your area. Or perhaps you might want to target a certain industry or businesses of a particular size. If you're going to sell your marketing skills, you need to offer something that others don't.
Creativity
Marketing professionals tend to be brimming with creative skills in a variety of ways. You might write copy or run Google Adwords campaigns, but it all involves some degree of creativity. Creative thinking always comes in handy for running a business. You need to be able to solve problems creatively and think outside of the box if you want to run a successful business. With marketing qualifications and experiences, you should have the creative skills to apply to setting up and running a business. It can help you in all areas, from brand building to product development.
Great Contacts
If you have years of marketing experience under your belt, you're likely to have a great list of contacts. You've spent time getting to know other business people who can give you advice or perhaps even provide some services for you. Knowing the right people makes a huge difference in business because you can get things done faster and access more opportunities. Before you launch a business, take a look at your contacts and consider who could help you.
If you've worked in marketing, you could be the perfect person to start a business. There's still a lot to learn, but you already have some valuable skills.