How To Make Video Marketing Work For Your Business
Whether you own a sole proprietorship, a small business or a larger company, you need advertising. Specifically, you need an advertising strategy that successfully engages your target audience and also fits within your company's advertising budget. With the growing influence of the internet and all the different ways people interact with it, there are several different advertising methods available. Video marketing is a smart, affordable advertising strategy and offers many benefits for your business.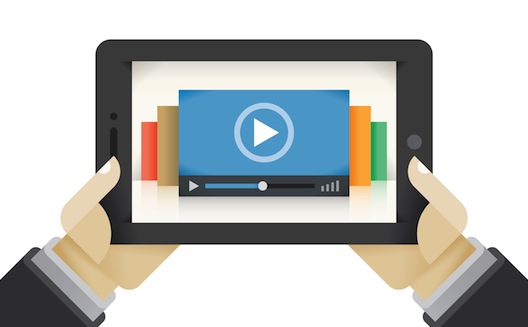 Benefits of Video Marketing
Video is a medium that feels more interactive than text for many people. This is especially true if your target audience consists of young people. A video gives you the chance to show your potential customers your company's products and services, as well as give a sense of your business values and corporate atmosphere. Video is also effective when it comes to search engine optimization relevance. According to research, a video is far more likely than a text link to appear in the top spot of a search engine list.
Another option for video marketing is using it in conjunction with email marketing. By some estimates, adding a video to a marketing email doubles or triples the chance that the recipient will interact by opening the email or clicking through a link. A video enables you to transmit a large amount of information and emotion in a short timeframe. Video is easy for people to search, and also adapts well to mobile devices. Because people are likely to watch and react to video, they are also prone to share it with their own social networks, further expanding your audience.
One reason video marketing is so effective is the evolution of information sharing. Due to the effects of the internet, most people have a short attention span and an extremely low tolerance for in-depth research. Essentially, people need to get the information upfront, quickly, and in an easy to understand format, or they will simply move on to another source. Video is the ideal medium for a quick relay of information and sound and visual cues make information transfer engaging and entertaining.
Keys To An Effective Advertising Video
It can take a little bit of practice to learn how to make an effective marketing video. If you have the budget for it, hire professionals. Most business and marketing experts agree that hiring experts ensures high quality videos with minimal time and effort from the business owner. However, if you don't have the advertising budget to hire a marketing company, or if you prefer to do it yourself, there are several tips for creating an engaging and informative video.
One important key to remember for a video is timing. Keep videos short, around 30 seconds if possible. Many studies show that most people only have an attention span of about half a minute, so you want to make sure your audience isn't tuning out your video because it's too long. Mixing video and still images can add variety, and using personal messages, especially testimonials, can be powerful. Humor can also be a great addition. Remember to include your contact information clearly and add a call to action to increase motivation.
Excellent Examples of Video Marketing
A smart way to learn more about video marketing and improve your own videos is to learn from other companies that are doing it successfully. Watching videos, both from competitors within your industry and successful companies in other sectors, helps you learn what a good ad looks like. You can gain inspiration and ideas, as well as get a feel for what your target audience is seeing.
Hampton Creek, makers of vegan mayo and other health food products, is a fantastic example of effective video marketing. The company's YouTube channel contains a wide variety of videos. There are short demonstrations of recipes that use their mayo and other foods. Additionally, the channel has videos of interviews with executives that cover the company's vision and history. There are also clips of news stories and other mentions of the company's success. This video marketing strategy reaches a diverse target audience and encourages viewers to share with friends who care about anything from cooking to business issues.
Video marketing can offer your business many benefits. It's a proven way to reach and engage potential customers and you can produce the videos yourself if you desire. Researching tips on video production and watching other successful marketing videos gives you the tools to create effective videos for your own company.