Knowing When To Ask For Help
Starting a business can be a lonely, but worthwhile pursuit. The transition from regular employment to running a business can also be a shock. With your own business, everything falls on your shoulders. It's easy to feel overwhelmed. Getting a business off the ground is no easy task. When you're lost in the land of uncertainty, it can feel as though there's no way out. But, there's no need to struggle through it alone. Getting help in those early days can see you through and help get you established. Don't suffer in silence. There's nothing wrong with asking for help. So, what help is available to you?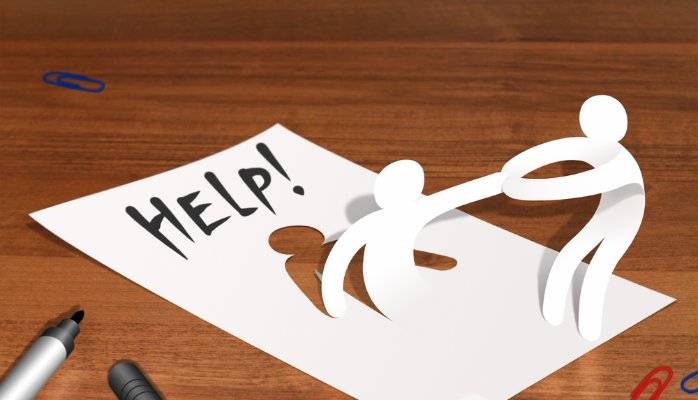 Grants
The first consideration is always money. You may well have a fantastic business plan in mind, but it's not easy to fund your idea. But, there are many grants available for small businesses. Look into grants available wherever you're based. All you need to do is get a business plan set up and prove why you would be a sound investment. Take the jump and try to apply for a grant. Approval can give you a massive boost. The person who offers you that grant will be the first person who's believed in your business.
Marketing Agencies
Marketing agencies may cost you, but they're worth the expense. Failing in your marketing can be deadly in the early days. Looking into a digital marketing agency can take a great deal of pressure off. You've already got enough to consider without factoring marketing as well. Let an agency ease a little of the pressure. Effective marketing can make a business, and who knows how to do it better than the professionals? Having someone else deal with the marketing will let you rest assured that it's done right.
HR Consultancy
If you're going to be hiring employees you may want to consider hiring a HR consultancy. Again, it's not going to come cheap, but it could save you a huge deal of hassle. The company will take care of any issues your employees may have. HR organizations are also an excellent way to cover yourself legally. You don't need to worry so much about researching the legalities of employment; they'll do it for you. They can also take control of the payroll, so you won't have to worry about getting your employees paid on time. Put your mind at ease and make sure your employees are properly supported.
Taking on a little help is the best way to go. If you try and do everything on your own, mistakes can happen. You're only one person and there's no way you can know about everything about starting a small business from the beginning. Even if you just use these services until you get to grips with the business it's well worth doing. There's no need to make this journey any harder than it needs to be. Accept a little help and enjoy the support process.