How To Increase User Engagement With Better Content
Whether you're developing a blog for your business or wanting to position yourself better as an expert on social media, content is always the best way to achieve your goal. By sharing content that users actually love to read or see, you can attract a lot more viewers; converting them into subscribers or customers is just a matter of presenting the right call to action.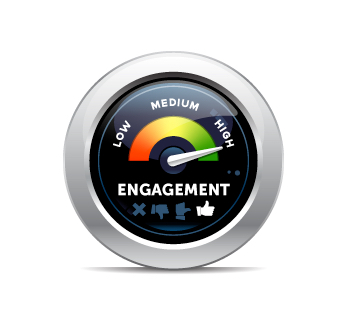 Increasing user engagement using better content may seem like an easy thing to do. You just have to write better, right? Well, not exactly. There are several important points to take into consideration as you develop better content for your pages. We're going to review them in this article:
Fill A Need
One of the best and easiest ways to attract a very targeted audience is by filling a need that already exists on the market. Users are constantly looking for information. We live in a time when we turn to search engines and social networking sites when we need information. There is a lot to be learned from these platforms, especially when you're trying to find a need to fill.
Going for specific content to meet a particular need will attract the right type of audience. Charlie Cook and his Cook Political Report is a good example to look into. With so many things happening in Washington and the new administration causing a lot of misinformation, there is a huge need for a balanced, non-partisan source of news. The Cook Political Report uses its strong team of editors to meet that specific need.
It's not surprising to see the site attracting a large number of subscribers in a relatively short amount of time. Their social media profiles are just as lively, with @CookPolitical now followed by more than 60,000 people. All of this was achieved because the editorial team focused on presenting neutral and objective news that many people were already searching for.
Be Personal
The next thing you can do to boost user engagement through content is to make the content you publish more personal. There are several ways to do this. You can include a profile of the writer at the end of the article so that users can get to know your writers personally. This is a good approach to take if you have multiple writers or an editorial team, since it will also introduce a sense of credibility to the site or social media profile.
You can also write from a very personal point of view. There are always specific details that users relate to more strongly. For instance, you can share your own problems from when you first started a blog or an internet marketing campaign. Users who faced the same difficulties will find the article to be valuable and relatable at the same time.
Lastly, take the users' point of view into account every now and then. We don't always see things the same way. The internet marketing routine you're now used to may not be so simple for users. Take the time to see things from their points of view and you will be able to produce content that connects well with the audience.
Ask For Engagement
Sometimes, the best way to increase user engagement is by asking for more. Allow users to get involved with the content you publish; you'll be surprised by just how much more engagement you get in return. It doesn't have to be particularly difficult either. You can ask users to share their sides of the story in the comments section. You can also ask questions, or run a poll on social media. Most networks now let you run anonymous polls that users can vote on.
Do something with the responses you get too. When you get the results of a poll, for instance, post those results and discuss the subject more. Since users also voted on the poll, you are more likely to get responses from them when reviewing the results. For businesses, take the audiences' feedback and turn it into actionable changes. Adding a payment option users have been asking for or improving the packaging of your products based on their input will do wonders to the level of user engagement you get.
These three approaches will help you garner more user engagement from high quality content. Use them as you develop future content and start measuring the responses you get. Figure out what works with the audience you're targeting and you'll be able to boost your online presence to a whole new level.