How To Create A Social Media Quiz For Generating Leads
Part 1 of 3
By JP Misenas
Many forms of content thrive on the ability to perform well, and social media quizzes are no exception. With its innate ability to attract and engage audiences, increase social traffic, drive revenue and generate leads, it's no wonder why so many brands have begun implementing quizzes in their marketing strategies.
Having helped over 10,000 brands create over 25,000 quizzes at Interact, we've witnessed the successes (and failures) of over thousands of quizzes. In turn, we've come up with this handy guide to help you create your own social media quiz for your marketing.
Picking The Right Type Of Quiz
Not every quiz will be successful, so you have to choose the type of quiz that works well for your brand. Here are two types of quizzes you'll come across often on social media:
1) The Personality Quiz – This type of quiz places your audience into personality types. You could use this to personalize the online shopping experience by offering personalized product recommendations based on how people answered their questions.
2) The Knowledge Test – This type of quiz gauges how much someone knows about a given subject and delivers results based accuracy. You can use this to assess employees within your brand, or how much your audience knows about your brand's products.
Creating Audience Engaging Questions
The questions to your quiz are your chance to establish a one-on-one connection with your audience, so here are some ways to get the most out of your questions:
Infuse Your Quiz With Personality – Be a part of your quiz by injecting your personality into it. Approach your audience as if you were talking to them in person.
Use Images To Spice Things Up – Including images in your quiz is a great way to add a bit of visual pizzazz to it. The inclusion of pictures not only keeps things fun and relevant, but it transforms your quiz into a trivia game.
Be Mindful Of Your Audience's Time – Not a lot of people have time to spare, so we're going to want to keep our quiz down to between six and eight questions. This usually takes about 2-3 minutes for someone to complete.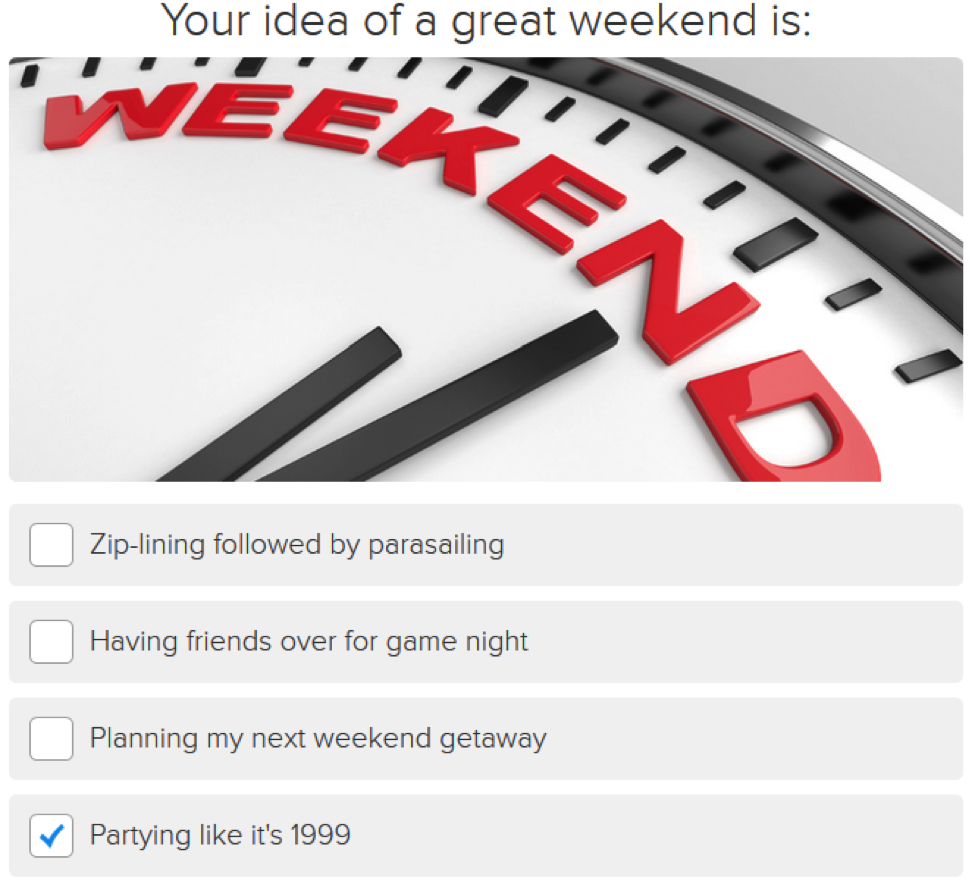 Optimizing Lead Capture Opt-In's
Before your audience receives their results, gate the quiz by placing a lead capture form right before it. This will give your audience a chance to exchange their contact information for their quiz results. Here are some ways to increase the chances of your audience opting in:
Consider The Use Of Incentives – Encourage your audience to opt into your brand by offering incentives like a free e-book for signing up, or even an entry for a free giveaway. Be creative when it comes to incentivizing your lead capture.
Be Honest About Your Marketing – Most brands include a "Privacy Policy" to let their audience know how they'll be using their contact information. This allows your audience to know that you'll be getting in contact with them shortly via email.
Only Request Necessary Information – There's no point in asking for a piece of information you won't use. Only request for contact information that's vital to your marketing. Asking for a phone number when you won't call is unnecessary on your end.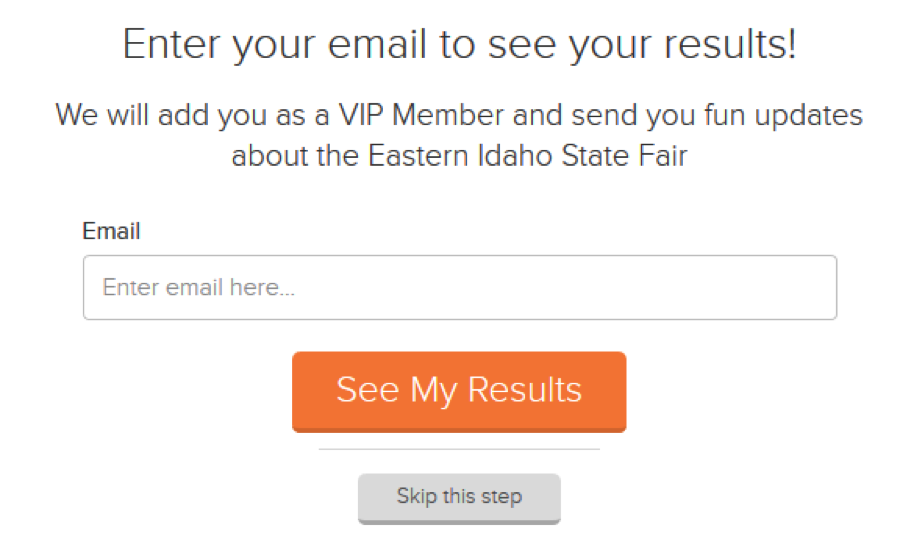 Coming Up With Shareable Results
Now that your lead capture is all ready to go, it's time to move onto the results. How viral your quiz gets depends on how captivating your results are when shared. Here are some ways that will increase the visibility of your quiz through its results when shared:
Utilize Captivating Images For Sharing – When it comes to the results, your choice of image is important. This is usually the first aspect others see when results are shared on social media, so be sure to use attention grabbing pictures.
Think About Using A Call-To-Action – It doesn't hurt to include a call-to-action in your results. It could be a link that leads back to your brand's landing page or other products.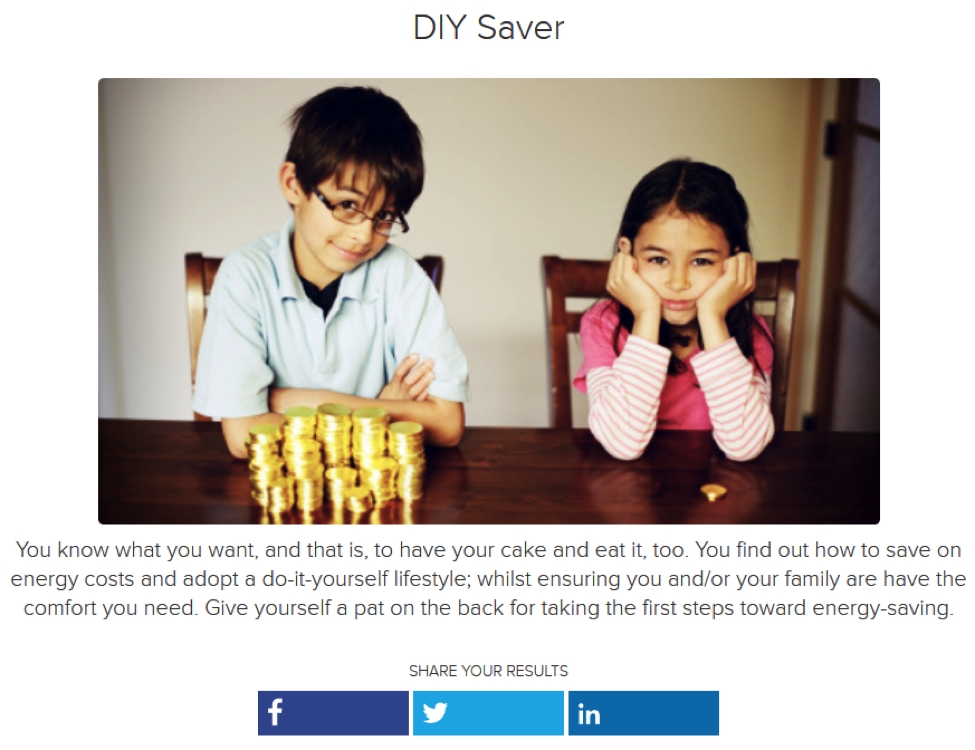 And Now Back To You
And that's it! Put everything you've learned today to use by creating your own quiz and keeping all of these bits of information in mind. If you're ever in the market for generating leads along with a plethora of other positive bonuses, consider using quizzes in your strategy today.
JP Misenas is the Content Marketing Director & Audio/Visual Technician/Engineer of Interact, a place for creating entertaining and engaging quizzes that generate email leads. He writes about innovative ways to connect with customers and to build professional long-lasting relationships with them.