How Mobile Powers Millennials' In-Store Purchases
By Stacy DeBroff
Whether connecting with friends via social media platforms or searching out the latest online trends, millennials remain tethered to their ever-present smartphones. Now, new research from Influence Central reveals that mobile not only enables social connectivity but also powers in-store purchases for this powerful consumer group.
Recently, our Influence Central Consumer Insights Team surveyed more than 1,000 Millennial Women, Millennial Moms, as well as Boomer and Gen X Women to gain a deeper understanding of how this generation approaches consumerism.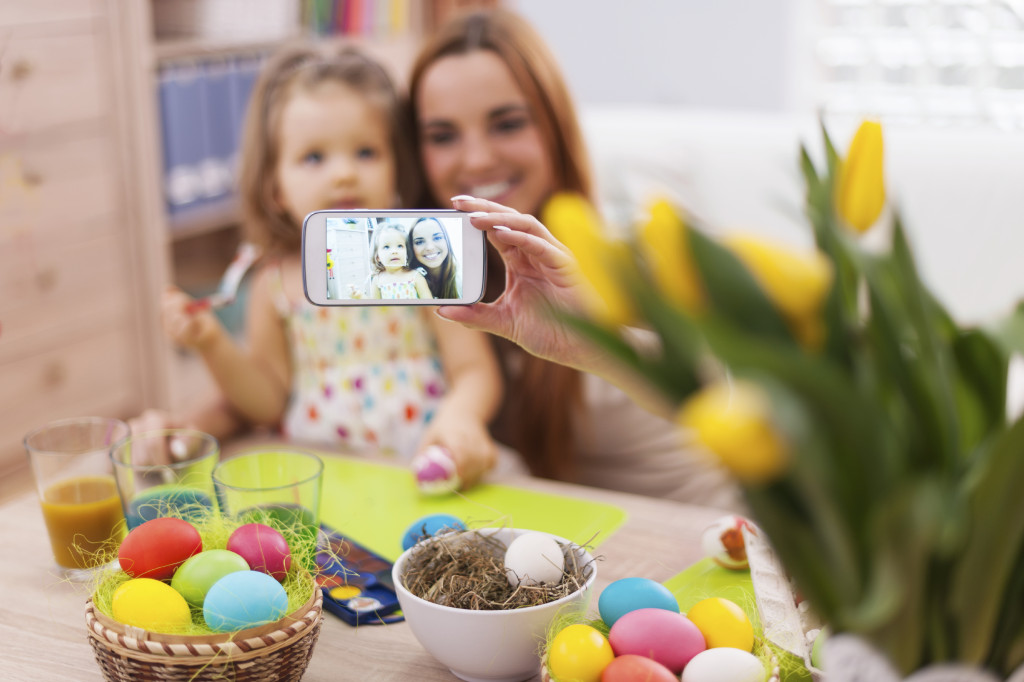 This 2015 research study revealed that when Millennial Women become Moms, it upends their entire purchase experience. First person recommendations dominate their consumer journey, they want to know the personal stories associated with reviews and recommendations, and they increase their usage of digital devices and social media. While it proves easy to imagine how smartphones spark online purchases for tech savvy millennials, how does mobile impact in-store purchases?
Digital Adoption Soars When Millennials Become Moms: Surprisingly, our survey revealed that Millennial Moms actually deepen their tech usage compared to Millennial Women. We learned that 95% of Millennial Moms own a smartphone versus 87% of non-Moms – and 81% of Moms prefer texting over talking, as compared with 77% of non-Moms. In addition, 90% of Moms use a tablet versus 60% of non-Moms. Ultimately, mobile has become a powerful cord that brings first person recommendations, deals, and cost comparisons to the immediacy of standing and looking at a product in-store.
Millennial Moms Depend On Smartphones In Retail Settings: As Millennial Moms use their smartphone extensively while in-store, these devices change-up the typical shopping excursion into one tied to product reviews, online promotions, and firsthand opinions. Mobile phone usage impacts how Millennial Moms make purchases, and many find these devices become an in-hand shopping tool. More troubling for brick-and-mortar retailers – 30% of Millennial Moms will make online purchases of products they see in-store. These retailers can lose 1 in 3 Millennial Mom customers to smartphone purchases.
Online Coupons Help Price Conscious Millennial Moms Score Big: Throughout their shopping experience, Millennial Moms continue to look for coupons and better price offerings. Also, 82% of Millennial Moms search for or download coupons on their phones when in-store, and 62% compare prices elsewhere. Millennial Moms have become much more interested than Millennial Women in seeking out the best deal. Both use coupons online – but Moms prove more likely to do so. Only 1% of Moms never use coupons online, but 13% of non-Moms do.
Millennial Women Use Smartphones To Double Up On Research: While in-store, millennials go online to multi-task: seeking out coupons and promotions, researching better prices at other stores, and scrolling through product reviews. They use their smartphones to compare and contrast product offerings, seek out new information, and ensure they've identified the best product for the best price. Moreover, millennials don't limit themselves to one-stop shopping, and their path to purchase remains fluid, with external choices making a key impact. Ultimately, these outside factors hold far more sway than in-store advertising.
Blogs & Social Networks Line The Millennial Mom Purchase Path: As Millennial Moms increasingly rely on personal recommendations and storytelling to help shape their purchasing decisions, they look to blogs and social networks to learn about product features and evaluate potential purchases. In fact, 69% of Millennial Moms use blogs to learn about new products, while 64% use social networks.
Stacy DeBroff, founder and CEO of Influence Central, is a social media strategist, attorney, and best-selling parenting author. For more information on Influence Central's Millennial Study, contact her at stacy@influence-central.com, on LinkedIn.