Holiday Special: Worthy Brands To Follow On Instagram
By Jessica Oaks
This year's holiday shopping season gives brands the chance to shine on social media. Instagram in particular is an extremely effective platform to engage consumers due to the emphasis on visual communications. Retailers not only promote various outfits, recipes and deals, but they also paint the image of their brands with lifestyle posts that relate to target customers. The following are brands capitalizing on the viral social media channel and highly recommended as follow worthy Instagrams.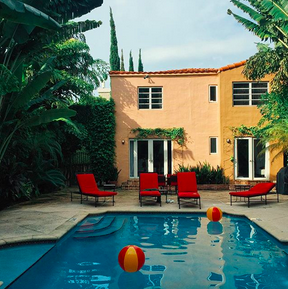 Airbnb
The holiday season means travel season and this year's travels can be made easier and inspired with travel brands on Instagram. Airbnb, a website where travellers can book and stay at other people's pads versus hotels, gives people the chance to experience a more local feel in the places they travel to by allowing them to really live like a local. The company uses Instagram as a platform to posts images that generate wonder and awe—showing unique places around the world inside and out to educate users on the cities and spots they could see and experience. 75% of its content is user generated, meaning it showcases adventures of everyday travelers that follow the page, therefore taking it to an extraordinary level of sharing and spiking user engagement.
Ketel One
It's always fun to follow an alcohol brand. The Ketel One Vodka Instagram has an interesting intrigue. Its posts range from images that illustrate the history of the brand to short video clips that help imbibers impress guests at the next party. If you like vodka, this is one brand that will give you endless ways to mix it right in a real classy manner.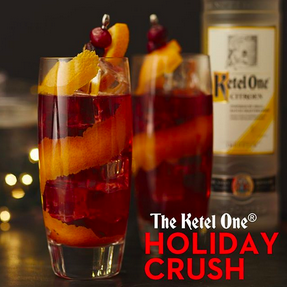 Harper's BAZAAR
Shopping for the trendiest outfits is easy when you follow a leading fashion publication like Harper's BAZAAR on Instagram. It's on the pulse of fashion and beauty and shows this by sharing celebrity inspiration, seasonal outfit combos and makeup tips that could make all the difference. Because Harper's BAZAAR is an authority in the fashion and beauty industry, you can't really go wrong by following it to get in with the in-crowd.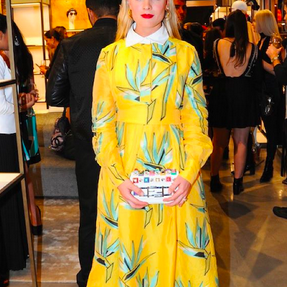 Lauren Conrad
Long gone are her days as L.C. on MTV's Laguna Beach and The Hills reality T.V. series—Lauren Conrad has made a brand out of her lifestyle and tastes. Her Instagram screams her signature picturesque life, featuring her day-to-day that circles around style, beauty and decor. You can follow her to see her daily adventures running her business in the Lauren Conrad brand. Think photo shoots and sneak peaks to her new line of clothing, etcetera, etcetera. At the very least, her Instagram puts you in a mood to strive for that picture perfect pretty life.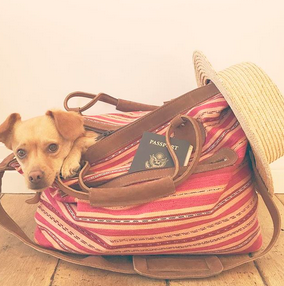 MyFitnessPal
You may be very familiar with its mobile app that counts calories, tracks exercise and provides fitness and nutrition tips to help steer you towards health goals, but MyFitnessPal also has an Instagram. This is an especially ideal Instagram to follow to curb the holiday weight gain and practice healthier lifestyle habits. Quotes to get you going and keep you on track, simple recipes that leverage the visual advantage of the social media channel and before and after photos of people that actively use the MyFitnessPal app to inspire are all included within.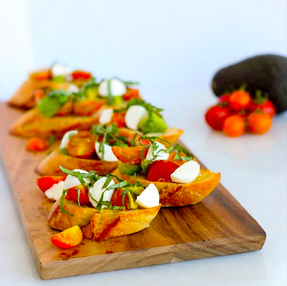 Nordstrom
Nordstrom, aside from being one of the biggest department store retailers, is also one of the leaders in using Instagram as a true "shoppable" platform. The brand uses the new Like2Buy option, which is featured in its main Instagram page description. The Like2Buy extension of Instagram is where images are posted (shoes, clothes, makeup, accessories, etc.) and users can click the images they like and it links them directly to the page where they can buy the items. It allows for a seamless shopping experience on the mobile front, something that will be in high demand during the holiday retail season.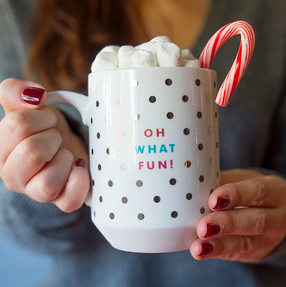 Whichever brands you choose to follow on Instagram, you'll notice the ones that are using it to their advantage have a truly engaging presence. The holidays are busy with hustle and bustle, especially on the mobile social media front, so get going and start following some brands worthy of your attention.
Jessica Oaks is a freelance journalist who loves to cover technology news and the ways that technology makes life easier. She also blogs at FreshlyTechy.com. Check her out on Twitter @TechyJessy.