How To Get Your Customers To Love Your Business
By Benjamin Carter
It's not exactly rocket science to reach the conclusion that happy customers are good customers, which means that they are often happy to tell others about how much they like your business.
When someone like Groove Marketers can tell you that you only have about five seconds to make an impression when someone visits your website, you know just how difficult it can be to win new clients, which is why it often pays to try and get them to love your business when then come on board the first time.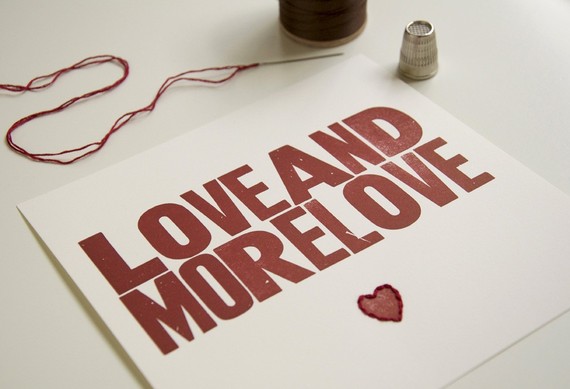 The Power of Social Media
It's been a noticeable trend that has continued to grow for some time now, where small businesses have been looking to embrace the power of social media and use platforms like Facebook to try and build up a relationship with their customers. It's simply not enough to just have a presence on the various social media platforms, as it takes a lot more than that to attract and then engage successfully with your customers on social media.
You only have to hear what Walt Disney said about customer relations, which is that you need to do what you do so well that your customers will want to see it again, as well as bring their friends. That philosophy encapsulates what your ultimate goal should be when building customer relationships and you only have to witness just how successful Disney have been in fostering a long term relationship with their customers, to know that creating that "loving feeling" will help you to achieve that valuable word of mouth referral and achieve almost priceless loyalty.
Taking Your Opportunity
It should be remembered that an estimated 90% of consumers will come to you after having receiving a poor customer experience elsewhere. Customers like to be treated well and feel valued. They will often pay a bit more for a greater customer experience and they will also abandon you pretty quickly if you don't give them the service or respect that they feel they deserve. The fact that they may have found you as a result of a poor experience elsewhere should be taken as a valuable opportunity to win a customer at the expense of a possible rival business, and your chance to get them to like, and maybe even love your business.
When Things Go Wrong
We don't live in a perfect world and despite our best intentions things can sometime go wrong with an order causing the customer to get a bad experience from your business. The point to remember is that all is not lost, provided you resolve the issue and treat your customer in the right way by genuinely interacting with them. There are statistics that suggest happy customers who subsequently get their complaint or issue resolved satisfactorily will go on to tell as many as six other people about their ultimately positive experience where you put things right and added a personal touch the interaction.
This is where social media can help as it does give you the chance to talk to your customer in just the same way as you would to them in person. As well as adding that personal touch it always pays to respect your customer's opinions and always aim to listen to what they have to say. Never lose sight of the fact that your customers are the oxygen that continue to breathe life into your business.
A Different Kind of Like
It's worth taking the time to gain a good understanding of the definite distinction between customers actually liking your business and someone liking you on Facebook. There's nothing wrong with either scenario of course as they both have positive aspects. But it often pays to not get too narrow minded about accumulating likes on Facebook, and instead look at the bigger picture.
If you manage to get silent followers, they are still followers. So instead of getting too obsessive about the number of likes for your business, take a broader look at the total number of subscribers that you have, and then concentrate on how you might be able to expand that. You will often need to give your customers a reasonable incentive to join you on social media. This can mean giving them sort of discount as an incentive, although it can also mean simply giving them access to some useful content that they put a value upon.
Benjamin Carter is a marketing consultant at Groove Marketers Agency in Salt Lake City, UT. He has worked in the online digital marketing realm since 2008 and specializes in creating custom marketing plans that fit a business's budget for best ROI. He believes every business has its own unique selling point so he targets those points and uses them for your business advantage. Armed with Facebook advertising, Google PPC and SEO knowledge, Benjamin can help your business find its groove online.