The Future of Content Marketing: Top Trends From Those Working In The Trenches
Content marketing is one of the most effective ways for businesses both large and small to market themselves online. But like most forms of online marketing, it is a practice in a constant state of change. As a business new to content marketing, you could be forgiven for feeling confused about which direction to take. In an excellent blog post on Writtent recently, some of the biggest content marketers provided their tips for the top trends in content marketing this year: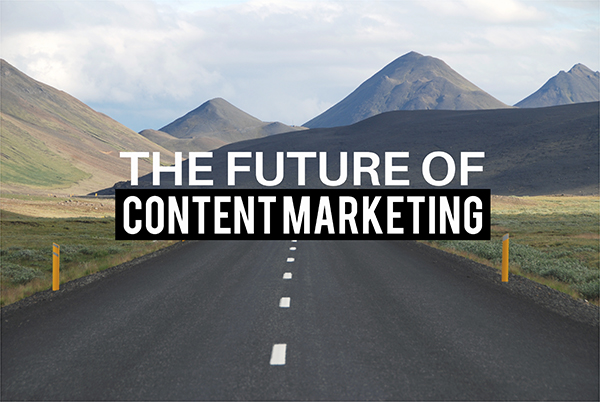 Growth of Interactive Content
The growth of interactive content was one of the trends that is going to become increasingly important over the coming year according to many of the content marketing professionals interviewed. Aaron Agius said that such content is important because readers can choose their own path to access the content, such as clicking on particular sections that are interesting to them. This is more engaging for them than just reading a text article.
Greater Use of Data
Data is set to play a bigger role in content marketing over the coming years. Marketers will use data to find out which audiences are the most keen to read their content. According to Glen Gilmore, marketers should tap into the vast amount of data that is constantly being generated.
More Video
Video has long been important for content marketing, but it is set to become even more crucial over the coming years. Audience expectations are constantly evolving, and according to Adrian Cordiner the types of content being created will have to adapt to this. Video is expected to play a large role in this.
More Targeted Content
Targeted niche content is going to become a much more important area for many businesses, especially smaller businesses. There is a huge amount of content created every day. Millions of blog posts are published, and smaller companies will find it harder to compete on larger topics. As a result, they will have to target on more niche topics to create more targeted content. The audience for such topics will inevitably be smaller, but the engagement levels will be higher.
Less Clickbait
Clickbait content has been making headlines recently, and often because it is a controversial tactic. Clickbait articles often promise more than they deliver, and this is why Facebook recently announced a crackdown on it. According to Cindy Readnower, we will see less clickbait content over the coming months and years because it will become less effective. People will get much wiser to this form of content, and fewer people will read it.
Greater Focus on the Human Voice
Donna Moritz said that there is a need to be more human in content marketing. This is important because it will show the people behind the brands by using a more personal voice. This has always been important in content marketing, but it is set to become increasingly important.
Better Content Rather Than More Content
This was one of the big themes that emerged from the article, and it is one that has long been on the radar of inbound marketing professionals. If you hire an inbound marketing agency in London, you will probably find that this is one of the first things they focus on. Many of the content marketing experts highlighted the need for better quality content rather than just more content. Frank Strong suggested that the majority of B2B content does not get used, and that brands will focus on creating better content rather than just more of it.
Greater Focus on Content Promotion
Creating content is only the first part; the real work comes with distributing it. Mark Schaefer stated that creating content is not the finishing line, and that more businesses will start to focus more on promoting their content.
Smarter Lead Capture
Content marketing is not just about creating and sharing content. The content also has a purpose, and often it is to get leads. John Jantsch suggests that lead capture will become smarter in the near future. This means going beyond just using a standard ebook to capture leads because it is not targeted enough. This could involve greater use of tools like content upgrades.
Content Marketing Is Changing
These are just some of the big trends that are set to shake up the content marketing industry over the coming months and years. Content marketing has long been one of the most important marketing techniques for online businesses, but it is constantly evolving. The smart businesses are those that follow the trends and ensure they change their strategy according to new developments in the industry.