First Ever, Real-Time, Fan-Inspired Pancake Art Event on Twitter
By Bob Fine
IHOP® Restaurants is celebrating the return of "All You Can Eat Pancakes" and letting fans know that in addition to enjoying breakfast all day with never-ending stacks of made-to-order buttermilk pancakes at their local IHOP restaurant, they can also join in on the fun and participate in the breakfast icon's first ever, real-time, fan-inspired Twitter pancake art event.
IHOP will put their noted pancake artist, Nathan Shields, to the test from 8 a.m. to 6 p.m. ET on January 15, as they respond in real-time to fan requests for unique designs.

Pancake lovers are invited to join in the event by tweeting the photo of their choice @IHOP and using the hashtag #Panuary. IHOP's pancake artist will fire up the griddle, randomly select photos and create the pancake portraits in real-time. Once they are flipped to perfection, IHOP will tweet back the results.

"We like to celebrate the personal experience that IHOP offers its friends and guests, and engaging our followers on Twitter by giving them the opportunity to design their own unique pancake, is a fun way to create a unique IHOP memory," said Kirk Thompson, IHOP Vice President of Marketing. "At IHOP, we believe that every freshly made-to-order pancake is a work of art that celebrates our time-honored proprietary recipe.  This first ever, real-time pancake art event is a tribute to that and we are excited to see the creativity that comes from the IHOP social community."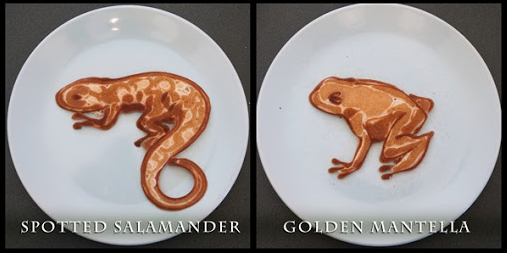 To see an example of previous pancake art created, please visit: http://www.ihop.com or saipancakes.com.
For more information about the real-time pancake art event and how to submit your photos for consideration, visit http://www.ihop.com/menus/main-menu/whats-new#pancakeArtist.