Every Location is Worth 100,000 Conversations
By Phil Harris
They say a picture is worth a thousand words; our research shows that a location is worth 100,000 conversations. On average, there are 100K conversations happening at your office, your local coffee shop, your grocery store every month. Social platforms like Twitter, Instagram, YouTube, Picasa and Flickr allow their users to identify the locations where they post, and this location data enables marketers to understand the context of individuals at those locations. Those 100,000 location-tagged conversations present new opportunities to add the "where" to power hyper-local engagement, marketing, analytical, customer service, risk mitigation, security and other in-premise opportunities.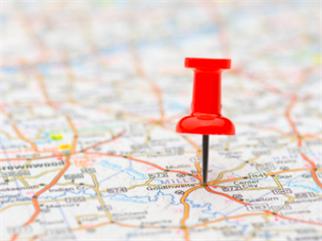 Brands and enterprises with physical locations now have a powerful way to understand the conversation at a hyper-local level and also to engage users real-time at a specific place.
We call this new category location-based social media monitoring and engagement and see it as the next wave of opportunity for the enterprise to fully leverage the value of the social cloud.
This new location-based social data set offers the opportunity for brands to:

-Listen to and visualize real-time social activity by media type, gender and volume trends across multiple social channels at once.
-Understand the sentiment of customers during their visit.
-Address customer service complaints in real-time to improve the in-store experience.

-Deliver offers to visitors while in store or on site to drive purchases and other behavior.
-Engage in "surprise and delight" campaigns.
-Understand what's happening on the ground during a crisis for response and PR efforts.
Marketers want to know what conversations are happening around their brand. Traditional social media platform vendors – such as Radian6, Brandwatch, Sysomos and others – do a great job of understanding the "what" of social conversation by monitoring keywords or hashtags. These tools deliver reports over various time intervals and look at trends and patterns surrounding a word. We like to say that these tools answer the "who", the "what", and the "when".
Location-centric social vendors such as Geofeedia have pioneered a new category of social platforms that answer the who, what and when—and add the "where" to understand the context. This new data set unlocks additional value from the social cloud by leveraging geo-located social data. These new location-based social media monitoring and engagement platforms are unique in that they specialize in location as the top filter across many social platforms. Users are able to further filter by keyword and other attributes such as influencer identification to narrow in on specific types of conversations that are taking place. This enables brands to respond to and interact with visitors in real time while at their location to improve the brand experience. Rather than develop and market a custom application or manage a beacon installation, marketers can easily piggyback off of user behavior and adoption of social networks.
"The intelligence gained through hyper-local social media monitoring is invaluable. Brands need to know what's being said in the locations important to them, including everything from engaging with real-time customer experience chatter to uncovering fan and customer content that doesn't use hashtags," said Jay Baer, President of Convince & Convert and digital marketing expert.
If a location is worth 100,000 conversations and each of those conversations is approximately 140 characters, then there are millions of data points to be collected from every location that matters. These conversations can enhance your marketing, customer service and security efforts by providing the context required for the organizations of today and the leading organizations of tomorrow.
Phil Harris has extensive experience in investing and operating Internet services businesses. From 1994 to 1996, Phil worked with one of the largest cable operators, Continental Cablevision (now Time Warner), to develop their Internet broadband strategy. From 1996 to 1998, Phil served on the senior management teams of such ventures as Rent.Net (now Move.com), Match.com, Netmarket.com and other services. From 1998 to 2000, Phil was the SVP of Corporate Development at priceline.com. From 2000 to 2006, Phil was founder and Managing Partner of Alterity Partners, a merchant bank focused on technology and healthcare investment and advisory. From 2006 onward, Phil has invested in many new growing ventures and sits on the Boards of Social Growth Technologies, Vertical Health, and Lenco Mobile. Phil graduated from Ohio State University in 1991 and received his MBA from Harvard University in 1996.