Even the Diaper Brigade Have Startups
Huggies MomInspired Grant Program is delighted to announce the 2014 class of eight grant recipients who embody just that. These parents have created must-have products and ideas inspired by parenthood and an unmet need. Designed by and for parents, this year's handpicked products include everything from a folding stepstool for potty training success on the go to a multi-use connector that safely tethers anything you might need to a car seat, highchair, stroller, or shopping cart throughout your day with baby.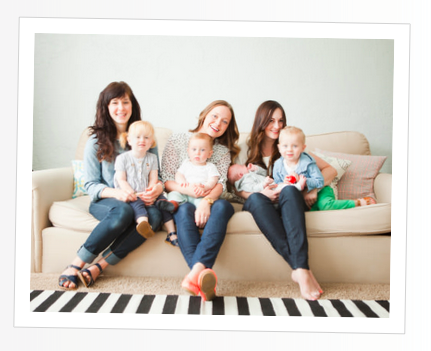 Grant recipients will join the community of entrepreneurial parents whose inventive ideas have encouraged moms and dads to take their parenting solutions or ideas to the next level since 2010. Each grant recipient will receive $15,000 to help fund their innovative ideas along with business advice and support from Kimberly-Clark and Maria Bailey, host of Mom Talk Radio and founder of BlueSuitMom.com.
"These eight entrepreneurs have shown incredible innovation within the baby and child care industry, which we are honored to support," said Huggies Senior Associate Brand Manager, Nicholas Weiland. "This year's recipients have created lasting products that will fill a need for existing and future parents everywhere. We believe this group will continue to inspire other parents and advance innovation in the space as our past recipients have."
Since 2010, the Huggies MomInspired program has awarded 50 parent entrepreneurs that have aided in igniting and inspiring parents with creative baby and child care ideas. These recipients are living proof that a great idea can be fostered and turned into reality.
New 2014 grant recipients include:

The Huggies MomInspired Grant Program was created to help entrepreneurs bring their start-ups and new product ideas to life by providing business counsel and funding. Since 2010, the program has received more than 2,600 applications and awarded 50 grants totaling more than $720,000 to help make their business dreams a reality. For more information about the grant recipients and the program, visit HuggiesMomInspired.com.