Digital Marketing Is Vital To Your Online Presence
In the current age of short attention spans and on demand lifestyles, it's important to ensure that your business is utilizing the best possible avenues to maximize your online presence.  Whether you run a brick and mortar company or an online mall, your business needs the added boost that solid digital marketing can bring forth, from advertising to search engine ranking and lead generation.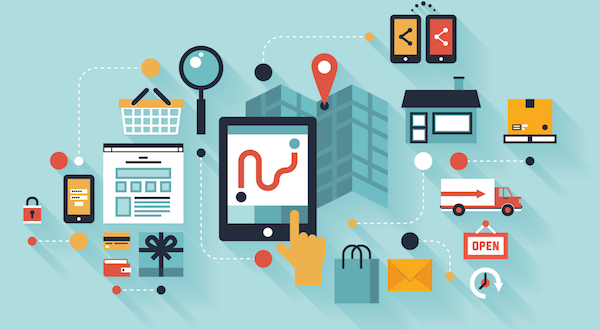 Why do I need to consider digital marketing?
In today's world, nearly everyone is accessing the internet on a daily basis.  In fact, more people use Google from their phones than they do at home now.  Whether they're walking through a local shopping center or searching for a nearby towing service, they want fast and accurate information at their fingertips.  That is where a great digital marketing agency can make a big difference for your company, helping to ensure that your company is at the top of customer's search results and showing great reviews.
If your customers cannot find you online, you're losing out.  While you may want to say that you can get by relying on word of mouth, you would be ignoring the fact that information on the internet travels like wildfire, be it good or bad.  By ignoring your need for a solid online presence, you give way for competitors to pass you up, when all you need to do is take a moment to speak to an agency and answer a few questions about your business to correct the issue.
Why should I invest the money in something I may not even believe in?
If you're already investing in local radio, television, and newspaper advertisement, then you already know the effect a small investment can make in your sales revenue.  Now, imagine marketing to not just hundreds, but millions of potential customers at once.  That is the difference that digital marketing can make for your business.
Whether you're a new startup or an established company, creating a strong online presence now will help to ensure your reputation is out there where the majority of your customers can see it.  After all, why waste a great source of word of mouth when those customers are already online talking anyway?
What can digital marketing do for my business?
Digital marketing agencies understand that marketing is about far more than creating a quick and cheesy local television ad today.  They understand words like:
Lead generation
SEO practices
LSI Keywords
Branding
Online Reputation Protection
The staff at a digital marketing agency are there to ensure that your business gains the exposure it needs, the reputation it deserves, and sales revenue that meets its potential, rather than just a locally sourced and short term total.  With proper digital marketing, your business can reach millions of people at once, which means your potential sales skyrocket over time.
Gain peace of mind and hire the professionals.
The professionals at a digital marketing agency have already taken the time to perfect their knowledge in the most important areas of the trade.  They know how to hunt down the keywords that are going to truly matter in your niche, create sales copy that truly pops and draws in customers, and design a marketing plan that will focus on the points that are important to you, while still keeping sight of outside resources like guest blogging and more.
In addition, the absolute peace of mind you can gain knowing there is a team of professionals standing behind your brand is priceless.  You already have enough to think about as a business owner, manager, and promoter.  Let the knowledgeable staff at a digital marketing agency remove the mystery and stress from your online presence and help your company to reach new heights.