Changing Careers: Finding Your Ideal Role
We all get to the point where we feel like we need to make a considerable change in our life, and this is when we start to look at our options as far as alternate careers are concerned. But, a lot of us who are yearning for a more rewarding job don't know the best way to go about it. Maybe you're thinking about changing career, but you want to go to an industry where you don't have the necessary qualifications, or you think you want to work in a certain industry, but don't have a real appreciation of what it takes. So, if this sounds like you, what can you do to find the ideal career?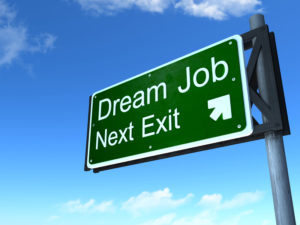 Get inspired
Do you have thoughts about a type of industry you'd like to be in, but you haven't pinned down exactly what you would like to do? Maybe it's time to get some inspiration? Sometimes, we see something on TV that piques our interest and we daydream about what it would be like to do this role; however, this is only a very small part of the process. It's important to start getting inspiration for you to choose your right career, or drill deeper down into a specific industry. There are some fantastic Ted Talks available. "The Career Advice You Probably Didn't Get" is one that is definitely worth watching, and with Ted Talks in general, they are so beneficial to give you the springboard into a new way of thinking, or a new life, and they're free! Take advantage of these wonderful resources online. LinkedIn is another one that we should all take advantage of. There are so many great articles about specific industries, that it gives you such a fantastic insight into a specific industry, whether it's the healthcare industry, you're keen on working with children, or the freelance life, that you can get a real spit and sawdust perspective. This is vital if you're ever thinking about such a drastic career change but you have no real knowledge of what you want to do. Sometimes the dream is better than the reality, and when it comes to a career change, there are so many more factors that we don't consider because we're so focused on the idea of change and the grass being greener on the other side. This is why it's vital for you to do detailed research.
Learn more
As well as the aforementioned ways to learn more about a specific industry, if you have hit upon a general industry where you would like to learn about the processes, an online course is something that is very affordable these days. Not only are there sites like FutureLearn, where you can learn a smorgasbord of information for free, once you dip your toe into a specific industry, and you've reignited your passion, now you can delve deeper. The great thing about developing your career choices now is that online education is becoming the best way to get the necessary qualifications. The way it used to be, you would make a decision about something you wanted to pursue and gave up your current job in order to chase after it. Nowadays, you can do an online course part-time, and develop your skills on the side, while still earning a full salary. And while you might assume this is only specific to certain careers, where there isn't so much of a hands-on approach, you can get qualifications such as a nursing MBA, as well as leadership and law, the subjects are so diverse. Of course, there can be a lot of personal pressures when you're trying to complete a degree or a masters course online while working a full-time job. This is why it's beneficial for you to structure your life accordingly. It may sound simple, but this is what will give you the motivation and focus to complete the course. So many people start a course, and not finish it, or complete it so many years afterward. Of course, it's each unto their own, but when you're looking to develop your career choice, and start a new job in a new industry, motivation and planning ahead will be the most beneficial implements in your toolbox.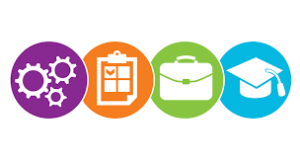 Trust your instincts
And although you are looking for a new way to begin again, in a professional sense, the one thing you need to understand is if you are doing this for all the right reasons. You need to trust your instincts because you might be choosing a new career as it's something exciting and different, which takes you out of the mentality of your everyday life. When looking for a new career, the dreams and expectations of the role can far outweigh the reality. Be sure to trust your gut, because it's never served you wrong before. Although it's important for you to be 110% sure that you want to begin again, trust your instincts, and take the time to understand whether a new career will fulfil you. A new role comes with new challenges, yes, but once you've mastered these, will you be looking for the next challenge? And the next one? And so on, until you realize that you've been suffering from "grass is greener on the other side" syndrome. And before you start to undertake the research, and look for inspiration, it's far beneficial for you to look inwards and see what is missing from your life. While this may sound terribly psychoanalytical, will you be happy if you change careers? It's far better for you to look at what you want in life, not just in terms of what you do between the hours of 9 and 5. Sure, we all like new challenges, but is it a new challenge you need? Or do you need to make the most of what you already have?
Developing your career choice requires you to figure out if you will feel the sense of accomplishment at the end of the day, and the one way to really figure this out is to gain first-hand experience in this industry. Now, it's never been better to get inspiration, by going on YouTube, or reading articles online, and gaining a subjective appreciation of an industry. So, before you hand in your notice, look at developing your appreciation of your ideal career, and decide if it is your ideal one.