How Business Owners Overcome Marketing Road Blocks
Marketing is one of the most important parts of business, and it's a part you have to make sure you get right. The concern is that you're going to run into marketing problems at some point in the process. That's why you need to make sure you know how to proceed appropriately. It can be frustrating when you spend a good deal of money and time working on a marketing strategy, and it doesn't work. This is the reason that many business owners like to bring in marketing experts to take charge of it for them.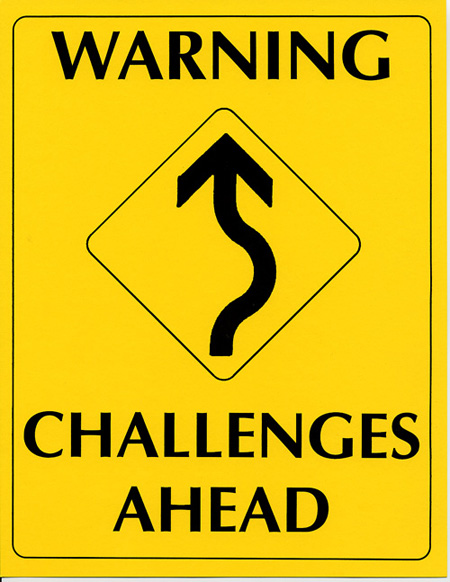 Take a look at the following ideas that successful business owners do when they run into marketing problems. You need some ideas that will help you proceed and deal with the problems you may face. Use these suggestions to tackle your marketing difficulties and emerge victorious.
Find Out What Isn't Working
Marketing problems come in all shapes and sizes. The main item to remember is that if you're having problems, it's because something's not working. You need to understand that there may well many different reasons why your marketing isn't working. And successful business owners will always make assessments and discover the route of the problem. It might just be a slight issue that needs to be altered, or you may need to do away with the entire marketing strategy and start again. It's important to remember that you need to find out what isn't working and why. This is the only way you can be sure you will have a successful campaign.
Try Something New
When you're trying to promote and advertise your company you may well run into problems. There are numerous issues that company owners face when it comes to successfully marketing their businesses. Whether it's that the strategies aren't working, or that they're too expensive, you're going to run into problems. This is when it's important that you come up with something fresh and new to help you out. There are arrays of different marketing techniques available, and no business owner uses them all at once. What the successful ones do is they try out new techniques if the old methods don't work.
Consider Changing The Target Audience
It might seem drastic, but if you're running into marketing difficulties, it could be time to change your audience. Perhaps the target audience you had before simply isn't right for your company and its products. That's why you need to make sure you take a look at changing your target audience. The best approach twould be to undergo some new market research and find out what people respond to. Figure out where your business best fits in and how you can benefit from a change.
Don't Put All Their Eggs In One Basket
Any business owner worth their salt will know that they need to have contingencies in place. It's no good putting all of your eggs in one basket. This is the most definitive way of seeing the company fail. So, you need to make sure you follow what a sensible business owner would do. And this involves spreading your marketing strategies out so you have different options to choose from. Make sure you're not relying on one form of marketing to achieve business success. It's good to have a combination of inbound and outbound marketing techniques.
Use The Full Power of Social Media
It's important that you understand the full power of social media in a marketing sense. Any successful entrepreneur will be familiar with this, and they will come up with the right social media marketing approach. Make sure you use as many different social media platforms as possible that are appropriate for your business. Whether it's Instagram marketing or tweeting, you need to make the most of the influence and power of social media. It's something that you can use freely and easily to promote your company across the world.
Successful business owners are au fait with the risks involved in marketing. They understand that sometimes marketing doesn't work as expected, but that there are always reasons why.