How To Build A Trustworthy Business
Trust is important in all aspects of life. It's especially relevant when you're trying to build a business and a reputation. It's not enough to say you're a particular way. You have to follow through with the proper actions. Don't assume people are going to like you right from the start. You have to earn trust and give customers time to better understand what you're all about. The upside to all of this is that you can improve how others view you as time goes on. Typically, you have a chance to redeem your company if you've made mistakes in the past.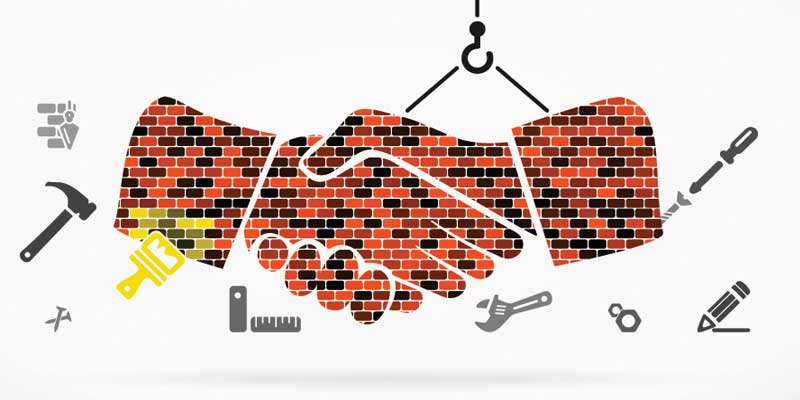 Keep Your Word
The easiest action you can take is to keep your promises. Stop agreeing and committing yourself to many different people and projects when you know it's not realistic. Set the tone for your staff and company by being someone who keeps your word and does what you say you're going to do. This is important when you're out building relationships or on the phone with a client. Pride yourself and your company on not fooling people or disappointing them.
Deliver Quality Products and Services
When you're in business, customers are coming to you because they want a product or service. Make sure what they're getting is of value and high quality. Asking for their money and presenting them with mediocre results is setting you up for trouble. It also risks you losing reputation and customers down the line. Build trust by presenting impressive outcomes that your customers will want to brag about. This will reward you with repeat business and customers because they'll know to expect positive results from your company.
Invest in Security
No one wants to do business with a company who's lazy about their security measures. If you want to work in the cloud, then that's fine, but go the extra mile to make sure it's a secure space for both your employees and customers. To improve security, invest in a cloud access security broker (CASB). This will take stress off of your back and allow you to communicate to employees and customers that you're a business who cares about working in a secure environment. These are the types of actions that build trust.
Tell The Truth
It's as easy as not lying and telling the truth. Make sure that all that comes out of your mouth and your company's doors or computers is the honest truth. This way you don't have to deal with trying to cover up your tracks because of a lie. You won't have to waste your time coming up with what you're going to say to protect yourself when you're in trouble. Be authentic and admit when you or your company have made a mistake. Customers will appreciate this and adore you more.
Not all companies are concerned with being honest. Set yourself apart by caring about your employees and customers and choosing the right path. This is how to build a trustworthy business.