Avoiding Social Media Disasters During Award Season
By Erin Styles
The biggest night in Hollywood is tonight, and with the Oscars broadcasting live, social chatter will be ablaze. From winning speeches to the best-dressed attendees, social media is buzzing with all the top picks from the Academy Awards, giving brands an opportunity to chime in and spread their message through social platforms. With this opportunity comes an extreme amount of responsibility. If you are not well prepared for the big night, it can cause a big headache for brands jumping in on the glitz and glam of Oscar night. Preparation for big events like the Academy Awards is always recommended to ensure brands are promoting themselves in the best ways possible while also keeping social media accounts safe from outside sources and protecting the brand's reputation.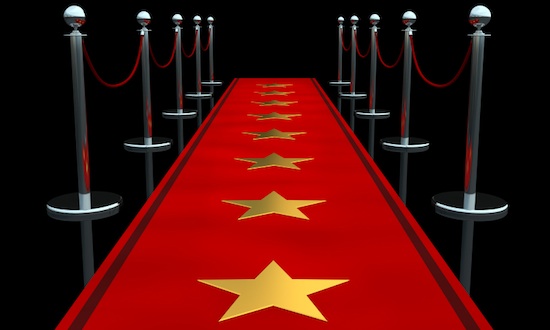 Establish a strategy ahead of time. The smartest thing you can do to take advantage of brand-boosting opportunities during nationwide televised events is to prepare for the show ahead of time. Think about how you want to participate, which communities you want to engage, and clarify your company's goals for the event. How do you plan to get your followers to engage with your accounts? Establishing guidelines, expectations and a strategy for the event will not only help you get the most out of the event, but will also ensure that the brand's voice and community outreach are aligned.
Have the right tools in place. Social media tools like Hootsuite, Buffer, Sprout Social, or Tweetdeck allow you to pre-schedule posts. Make sure it is clear to your team which tools should be used, who is monitoring what, and that all pre-drafted posts are scheduled. Doing so will leave less room for error and will help avoid an embarrassing situation like this post from Krispy Kreme: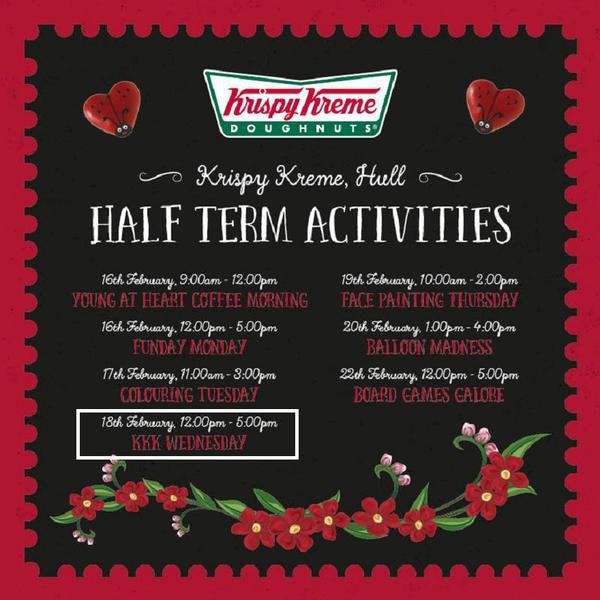 Be engaged and actively monitor. Even if you've pre-scheduled your posts, you should be actively checking on feedback from those posts and responding. If something is happening in real-time that would impact your pre-scheduled posts, you want to be able to react quickly and modify the post as necessary.
Understand what you're posting about. Hashtags will be popping up like crazy on Oscar night. When looking for the trending tweets, make sure you are fully aware of what each hashtag means before sending out a tweet or Facebook post. What is the relevance of the hashtag? Does it have to do with something happening on stage or something that has previously happened? Taking the time to get your post right will leave less room for error like this post from DiGiorno Pizza.
If you manage multiple accounts, be sure you are posting to the correct account. Many social media monitoring tools offer the ability to link several accounts to a single dashboard – but beware. Double and triple check that the right brand or Twitter handle is set as your default before the big event. Also, avoid linking your personal and corporate accounts to the same dashboard. While it may seem convenient to do, you wouldn't want to accidentally post to the wrong page like this social media manager for Red Cross did: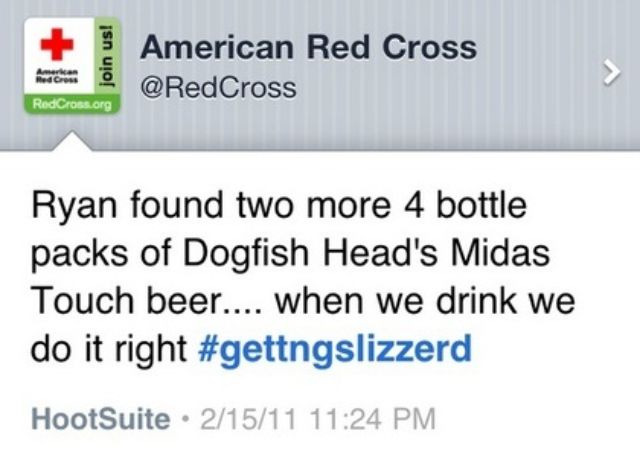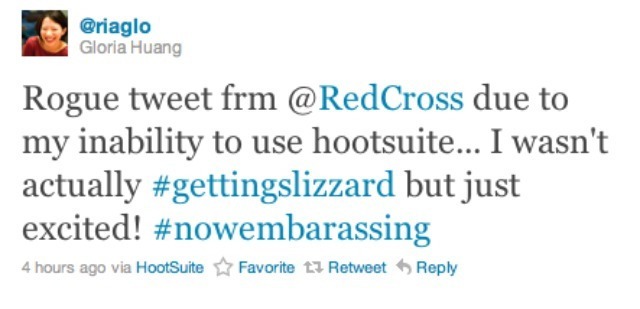 Keep security in mind. This can't be stressed enough. Making sure your team has strong, unique passwords for each social media account is key when it comes to security. Your community manager should not be using the same password for the corporate Twitter account as they do for their personal Twitter, Gmail, and other online accounts. Look to Twitter's new TweetDeck for Teams features. Also do not forget to use two-factor authentication, so that even if your password is compromised, hackers still won't be able to access the account. Share passwords only when necessary, and do so securely with a password manager.
By taking the time to prepare for Hollywood's biggest night through these easy steps, your night of social media madness is sure to take home the coveted golden statue.
Erin Styles is the Vice-President of Marketing at LastPass.