A Practical Guide To Marketing A Brand New Website

It's always an exciting time when you are launching a brand new website, don't you think? After spending time tweaking your layout and adding content, you are now ready to "go live" and launch it on the World Wide Web.
The only downside to new websites is that, people won't know they exist. That's why it is important you spread the word about your fantastic new site. But, what are the best ways of doing so?
If you need to drive traffic to your new website, this handy guide is for you. Keep reading to learn the secrets of success when launching a new site and brand on the Internet.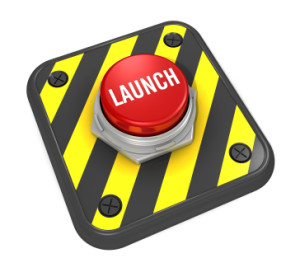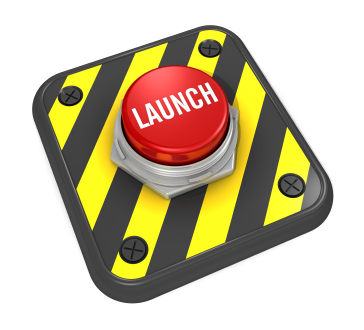 Write A Few Blog Posts
All good websites should have a blog. In essence, it's a place where site owners can publish news, opinions and fresh content for their target audience. It's important that the content on your site is regularly updated. If nothing changes for a long period, your visitors will go elsewhere.
We highly recommend using WordPress as your blogging platform. Over 73 million websites use it, and it's easy to adapt to your site's design. You can also use WordPress to power your entire site.
Ensure that each blog post:
-Has a unique title and description;
-Looks presentable and easy to read; and
-Contains links to relevant content (both on-site and off-site).

Comment On Other People's Blog Posts
If you follow some related blogs, one way to drive traffic to your site is to comment on their blog posts.
For example, let's say that you sell computer hardware. If you follow a technology blog, you could comment on posts about particular or similar products and link back to your site. It will encourage their site visitors to go to your website too.
Sign Up To Related Forums And Be A Valuable Member
Some people sign up to forums and just spam it with links to their website. That's a bad idea because you will end up getting an instant ban. The best thing to do is become a valuable member of related forums.
Sure, you could let people know what you do with a link in your "signature" for instance, but, if you're an expert in your field, you should devote some time to helping others with your knowledge and skills.
Ensure Your Web Design Is Responsive
These days, people don't just go online using their desktop or laptop computer. They also use mobile devices like smartphones and tablets. To make sure everyone can view your site properly, ensure that your site's web design is responsive.
In a nutshell, responsive web design refers to the fact that the layout adapts to different screen sizes "on the fly."
Pay For Traffic
To help launch a new website, many people find that paying for things like Google AdWords helps them to drive traffic to their site. We all know that it can take a while for Google to "index" your site.
One way to generate interest in your website quickly is to craft some targeted links. That way, when someone searches for a particular keyword or phrase, your link can show up on the results page.
Now that you know the secrets to spreading the word on your new site, it's time to get busy.