9 Must Have Apps for Game Day 2015
Everyone knows that the Super Bowl isn't just for football fanatics. Whether you're watching just for the commercials or the Katy Perry halftime show, or looking to breakout a brand new recipe for party guests to try, your smartphone can be your best friend for the big event.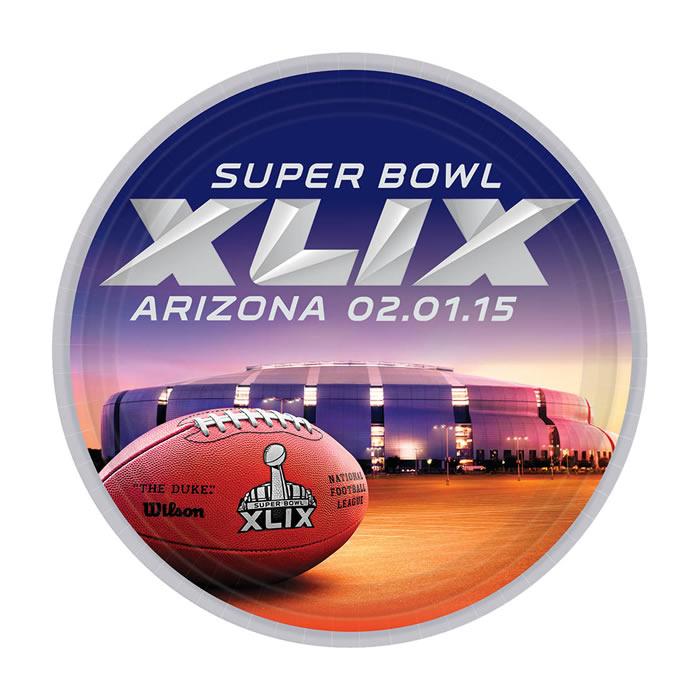 1. NFL Homegating – With a countdown to kickoff letting you know how long you have until guests arrive and tons of in-app recipes to choose from, you can throw together the ultimate Super Bowl parting from the comfort of your own home.
Available on: iOS & Android
2. Ibotta – Football fans and the leading free mobile shopping and savings app make the perfect team for planning this year's big game party on a budget. From beer, chips and dips to wings, plates and decorations, Ibotta users can fill their pockets with real cash just for buying their game day favorites.
Available on: iOS & Android
3. New England Patriots Mobile – The official app of the New England Patriots gives fans instant access to all of the latest news, media and in-depth game details. Get access to on-demand and LIVE video and audio broadcasts straight to your phone.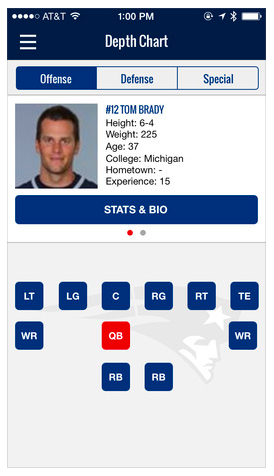 Available on: iOS & Android
4. Tom Brady – For the fan of Tom Brady, this is you our one stop to stay on top of all things Tom Brady. From gossip to stats, no need to search the web – it's all here.
Available on: Android
5. Thuuz – Not every Super Bowl is a great game and not every moment is worth watching, but Thuuz will tell you exactly when to tune in. Track the big game to tell you when things are starting to heat up. By offering a ranking on a scale of 0 to 100, Thuuz tells you just how interesting the game is, so you know when to flip to it.
Available on: iOS & Android
6. Seahawks Mobile – Stay up on Seahawks news with the latest articles, blogs, photos and videos directly from Seahawks.com. Follow the Seahawks social media accounts directly from within the app. Users can share their favorite content on Twitter and Facebook from with the app. Keep up on the Seahawks with always up to date team roster, depth chart and injury report.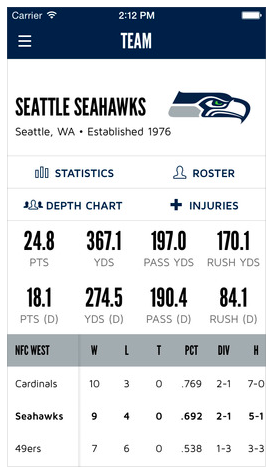 Available on: iOS, Android, Blackberry, Windows
7. Katy Perry App – Stay up to date with this year's halftime performer and download the official Katy Perry Mobile App and carry all of Katy's latest songs, videos, news, pics and more with you everywhere.
Available on: iOS and Android
8. SideChef – The leading step-by-step cooking app is entering the homes of football fans everywhere this Super Bowl with fun recipes from the world's top chefs, bloggers and foodies. With over 1,200 recipes to choose from, cooks can prepare hearty or healthy snacks, dips, burgers and drinks. Filtering for ingredient, region or dietary restrictions, SideChef will make sure you score a touchdown this game day. SideChef has all your culinary needs for Super Bowl 2015.
Available on: iOS & Android
9. Sports Insights – Free Sports Betting App that features live odds, betting trends, scores, breaking injuries and more. You'll know which team the public is betting and which team the sharp money is on.
Available on: iOS & Android