5 Steps To Building Your Online Business
Building an online business can be daunting. Knowing what to do from the start is a great way to move forward. Once you start your online business, however, you must keep at it. You can't have stops and starts because you see the online portion of your business as secondary. You have the potential to reach and sell to people across the world, and build up loyal customers that live outside of your store's location.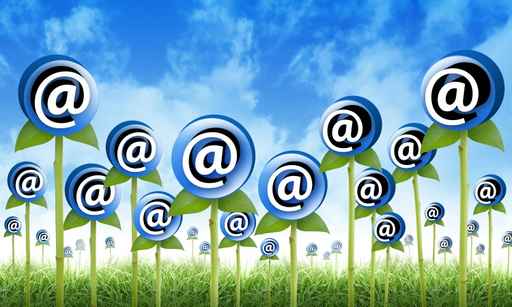 Ready? Here are five steps to building your online business:
Know Your Audience 
Before you can begin a company, you must know what you are, who you are, and what your vision is. What is your goal? What need are you filling? Who are you making your product or service for? These are key questions that will not only ensure that you have a clear vision of what you want your company to be, they will also show you who your audience is. Your audience are the people around the world that you need to advertise to and create content for.
Create Great Content
Great content is great for SEO, and it's great for customers. Create content that will get shared, talked about, and provides interesting information. You want to be a leader in your field, regardless of what your field is.
Market Yourself
There are several ways for you to market yourself. If you want to be successful, you need to do all of them. First, there is traditional marketing. This is creating content, advertising it to a select demographic, and getting a sale. Alternatively, you can advertise for a "soft" sale. This means that rather than focus on a purchase, you focus on starting a relationship. Having someone sign up or subscribe is the first step. Once you have them as a contact, it's time to personalize your customer's experience.
Then there's SEO. You need to have a high page rank, because all the advertising in the world is not going to be as useful as someone searching for your product, and finding you in the top spot. Over 30% of searchers go to the first search result, and next to no one goes on the second page. SEO should always be a priority, but be warned; if you breach Google's terms of service, your website will get banned.
Optimize Your Time Management
Optimizing your time not only means you have more hours in the day, it means that you have weeded out unnecessary practices in your business. If something isn't working, but it takes a large chunk of your day, stop doing it. Be innovative and creative with your problem solving.
Personalize Your Customer's Experience
A tailored experience is vital to getting repeat business, but there's so much more at stake. You want to create a loyal customer. Loyal customers not only return again and again, but they also refer people to you because they have had such a great experience. Create a loyal customer by using marketing automation so you can send out personalized content and newsletters for every person via email, something that you can't do on your own.
Being successful online requires dedication, but it also offers a great payoff. Be consistent, be genuine, be communicative, and always think about what you can do that will increase customer satisfaction. You want them to be raving about you. You want them to trust you. Online is the way to go.