5 Blogging Platforms for Social Influencers
If you're a social influencer, the best way to fully share your views is through a blog. A social media post only allows you to say so much. It has a limited space for your plethora of ideas. For the many cases when the word count can't give justice to what you're trying to say, direct your audience into your blog so that they can hear the full story.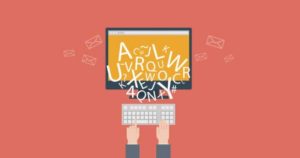 With the many options for blogging platforms out there, it can be difficult to choose which one would work for you best. What are the platforms that can give you the most number of useful features? To find out which one, it is best to compare the best blogging platforms against their features and your need.
WordPress
WordPress remains to be the most popular blogging platform today. It's perfect for social influencers because it has hundreds of plug-ins that can be used. You can practically make your blog look and work just the way you want it. Furthermore, you have the option to install WordPress in your own website or just use the version that is hosted on WordPress.com. But between these two, the former is the better option because you get full control of your blog. You can add practically anything to it, such as forums, online stores, membership sites, and more. Most of the plug-ins and templates created for WordPress are free so it's also a cost-effective solution.
Joomla
Joomla is also a content management system that works just like WordPress. It is self-hosted and you can use as many extensions as you need to achieve the perfect look and function that you want for your blog. Jooma is very flexible and powerful. You can use it to build almost all kinds of blogs and websites. The only downside of this platform is that it doesn't have as many themes and add-ons as WordPress. The community of software developers for Joomla is relatively smaller than that of WordPress.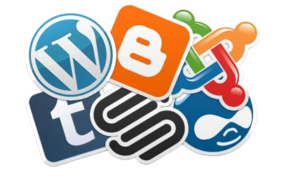 Tumblr
Tumblr is a very popular blogging platform because it's a little bit different from the others. It is free, easy to use, and supports microblogging. It allows users to follow blogs and re-blog posts. It also has social media components integrated into the blog platform for easy sharing. Plus you can add videos, images, and audio files into your post very easily. Tumblr functions very much like how the most popular social media networks work so if you use it, you generally have a good idea on how to further increase your reach as a social media influencer.
Medium
More than just a free-to-use blogging platform, Medium is also a community of bloggers, journalists, writers, and experts. It's fairly easy to use. There's no need to set up anything. You also don't need savvy coding skills to get started. This platform allows you to reach online communities of people with similar interests.
Squarespace
If you want to build a great website but don't have the necessary to skill set for it, don't worry. Squarespace makes these things fairly simple. This blogging platform uses the drag and drop technique to help you create a website that looks very professional. It's best for bloggers, social influencers, and small business owners.
These are five choices that social influencers like you have if you want to create a blog to complement your thriving social media profile. Check out the features of each and choose the one that suits you best. Some require a learning curve to use while others are so simple you already know what to do the moment that you log-in.