10 Ways Small Businesses Can Compete Against The Major Players
Small businesses all over the world face enormous competition from global giants. It can be tough to make a mark when big companies seem to dominate every landscape. But, it is far from impossible. With the right plan in place, small businesses can offer some stiff competition of their own. And, in this guide, we're going to reveal ten ways you can thrive, even when you are facing a major player in your marketplace. Let's take a closer look: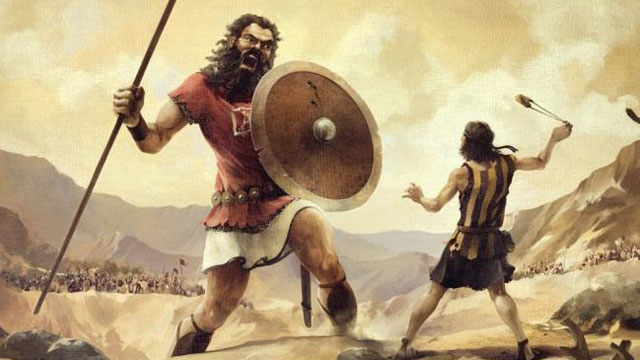 Discover Your Personality
If there's one aspect that separates huge global companies and a small business, it's personality. The simple fact is that when companies reach a certain size, they become large corporate entities. And, they lose much of the soul that was attractive about them in the first place. You should try and take advantage of this as it can work out well. You don't have to be detached, and you can afford to spend time developing your business's character and personality. Sure, you might not have the resources your competitors have, but you can be more creative in the way you attract customers.
Be Unique
Go to a major supermarket and you will see mainstream choices on just about every range on the shelves. There is a great deal of choice regarding products, but little choice between products. Use this to your advantage by offering a unique service that your customers can't get with the big players. So, if you sell alcohol, you might think about selling local craft beers. Or, if you are a clothing store, you could focus on the higher quality clothing that bigger shops won't risk.
Go Local
According to Google, one in five searches is local. So, make sure you are getting onto the first page of the search engines when people are looking for the products you sell. You could try local SEO software to target potential customers, or hire an agency to help you improve your traffic. Don't forget about the offline world as well. Try going to community events, or sponsoring a local sports team. As long as you keep getting your name out there on a local scale, you should be able to compete.
Focus On The Customer
Make sure that you always give your customers the perfect experience every time you do business with them. Treat them well, and they will notice. It will help you stand out from the faceless attitude you get from bigger competitors, to whom customers are just money through the tills. In simple terms, big business doesn't mind losing a client or three every week, and you can pick up from their mistakes.
Encourage Repeat Customers
It's far cheaper to market to current customers on your list than it is to find new ones. And, it can help you form special bonds with clients that mean they will keep coming back for more. Give them rewards for making repeat purchases, and send them special offers on their birthdays or special events. Even getting to know them a little can help create repeat customers. If people like you and your business, they'll be more likely to do business with you again.
Look After Your Employees
Treat your employees and they will respond by helping your business succeed. It's important that you provide a great working environment, as it is unlikely you will have the money to match your larger competitors. However, there are other options. Offer benefits instead of more generous salaries for example. You will thin out your candidates a little, but some people prefer the more laid back environment of a small business. Do what you can to help your staff achieve a better work / life balance and you should see them stick around for some time to come.
Collaborate
Look for businesses in your industry that complement what you do. Let's say you are a small web design company. You could partner with a small team of copywriters to offer a complete package. You all still get paid the same amount, but at the same time, you can tap into each other's markets. Collaboration also works when it comes to cutting costs. Small companies don't get the deals on volume as larger corporations enjoy. Team up and buy in bulk, and you can lower your costs by a significant amount.
Go Social
Social media might not be the tour de force of marketing everyone thinks it is, but on a local level it can be excellent. Local fans tend to interact more than any other, and it's the perfect channel to spread the word and meet other business owners. Plus, there is an intrinsic link between social media and SEO that you just cannot ignore. Add your social media account addresses to every piece of marketing literature you put out to build up your following.
Encourage Ratings and Reviews
Ask your customers to leave ratings and reviews of your services online. Many business directories will place the best services at the front of their searches, which you will need high scores to reach. It's also a useful tool to spread the word about how your business interacts with customers. Many people use these directories to get an independent idea of what you are all about.
Be Professional
You might think that big businesses offer a more professional image. But, in many cases, this is only at the corporate level. Take retail for example. Many big retailers will hire almost anyone, pay them little, and not invest time or money into perfecting their training. It's just a rotating door policy that doesn't encourage people to be professional. You have the advantage here, so make sure you grasp it. Train your staff appropriately and be professional in everything you do, from dress code through to your invoices.
There you have it: 10 ways to compete against the corporate competition. There is no need to be afraid of the threat, just the need to stand up to the challenge. There are no reasons why you can't succeed against any business of any size. You just have to put everything in place to succeed.