10 Email Marketing Tips to Grow Your Business
Regardless of what you may hear, email marketing is still a very useful tool to make your business more competitive. Using email to market your business allows you to establish and strengthen your relationship with customers. When done correctly, customers will be happy to see your emails in their inbox.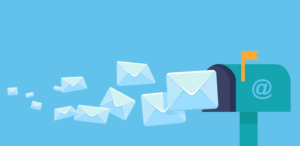 If you are eager to start or improve your email marketing strategy, keep on reading. Listed below are ten of the top email marketing tips that you should know!
Make It Easy to Sign Up
Yes, we know. You are probably shaking your head saying, "Well, of course, it should be easy to sign up." But surprisingly, many businesses don't follow this rule.
You will never grow your contact list with a convoluted sign-up process. Be sure you have multiple forms throughout your site where people can enter their email address. This means your homepage, blog posts, and the sidebar.
A great option is to use a pop-up that appears either as soon as someone visits your site or is about to leave. This will encourage them to sign up no matter what.
If you want to increase the odds of them signing up, offer an incentive like a free ebook.
Have a Variety of Content
If you send out similar emails daily, weekly, or even monthly, customers will not like it. If you constantly send out your current sales, they will get bored.
There are four major types of content you can include in your marketing emails. The first is events. Invite people to any local event you are having. This could be a demonstration or even a hosted speaker.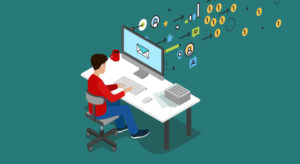 The second type is information on products and services. Send out email updates when you have new items or services available. Third, you can send out newsletters. These can share a ton of information to your email list.
The fourth type of content is promotional. While you shouldn't always send promotional information, you should definitely do it sometimes. This is how you are most likely to get customers to purchase something.
Consider Using an Incentive
In addition to using incentives to first get email contacts, to have a successful email campaign, you should include incentives in each email. Be sure to include coupons and sale notifications.
The more you engage your email list, the more success you will find.
If you provide value to your email contact list, you decrease the odds of someone unsubscribing.
One of the Secret Email Marketing Tips: Group Your Email List
Have you sent a single email to your entire email list and then wondered why your click-through or conversion rates were low? It's likely because you should be segmenting your email list.
Personalizing your email campaigns where possible will bring you more success. For example, send one script to customers who have recently purchased something.
Send a different one to those who haven't purchased anything. Create a special email for new subscribers.
Use the Best Email Platform for Your Business
Depending on your specific business and email list, you may not need a complex platform for your email campaigns.
Choose an email marketing platform that will continue to suit your needs as you grow. This is because often there is a fee to switch to a different platform.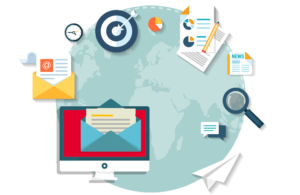 Create a Thorough Checklist Before Sending Out
You don't want to send an email out to hundreds or thousands of potential customers with mistakes in it. This will lead to your customers not taking you seriously.
To avoid this embarrassing situation, create a detailed checklist that you must go through for every email sent out to the public.
Your checklist should include making sure that every link works and goes where it should, your landing pages work, and that there are no spelling errors.
It is a good idea to have a team of people doing these checks, as it is unreasonable to expect one person to catch every mistake, every time.
Don't Neglect Your Subject Line
This is what people will see first. Don't use trendy gimmicks or tricks. They may be good the first time you use them, but people will tune them out over time. This will damage the trust they have in your business.
To find out what works best, do some A/B testing. Split a chunk of your email list and send half one subject line and the other half a different one.
Whichever subject line leads to a better click-through rate is the one you should use.
Avoid Seeming Spammy
Most customers don't want a daily email from a business. In fact, receiving too many emails is one of the main reasons people unsubscribe from mailing lists.
Always offer the chance to "opt-down" before someone confirms they want to unsubscribe. This lets them choose to receive one email a week before they decide to leave your list.
Always Optimize for Mobile Devices
Many people exclusively check their email on their phones or other mobile devices. If you don't plan for this, you may end up sending out tons of useless, unreadable emails.
It is very easy to ensure your emails are readable on phones. Most platforms include this even in basic packages.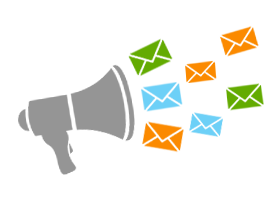 Include a Call to Action
If you fail to take in some of the above-listed tips, be sure to remember this one. Including a call to action in every email sent is a crucial step towards marketing success.
Call to actions push the reader to take an action that leads to further contact with your business. Be sure to make your call to action interesting and avoid being too wordy. A few well-crafted words are better than drawn out sentences.
Take Your Business to the Next Level with Email Marketing
As you can see, creating a successful email campaign isn't complicated. Follow these ten email marketing tips and you notice drastic changes for the better.
Once you create a few successful campaigns, be sure to re-use them! You can make minor changes so they aren't viewed as duplicates.
Looking for more information? Check out our guide on how to stand apart from your competitors!