Second Annual SXSW V2Venture Competition Underway
Currently running live now here in Las Vegas, the second annual V2Venture competition is in full swing. From a pool of over 200 applications, 25 startups are competing across five categories. This year's emcee is Christine Herron, a Director at Intel Capital, where she invests in Internet and digital services companies.
We will report on all the category winners later this evening when announced.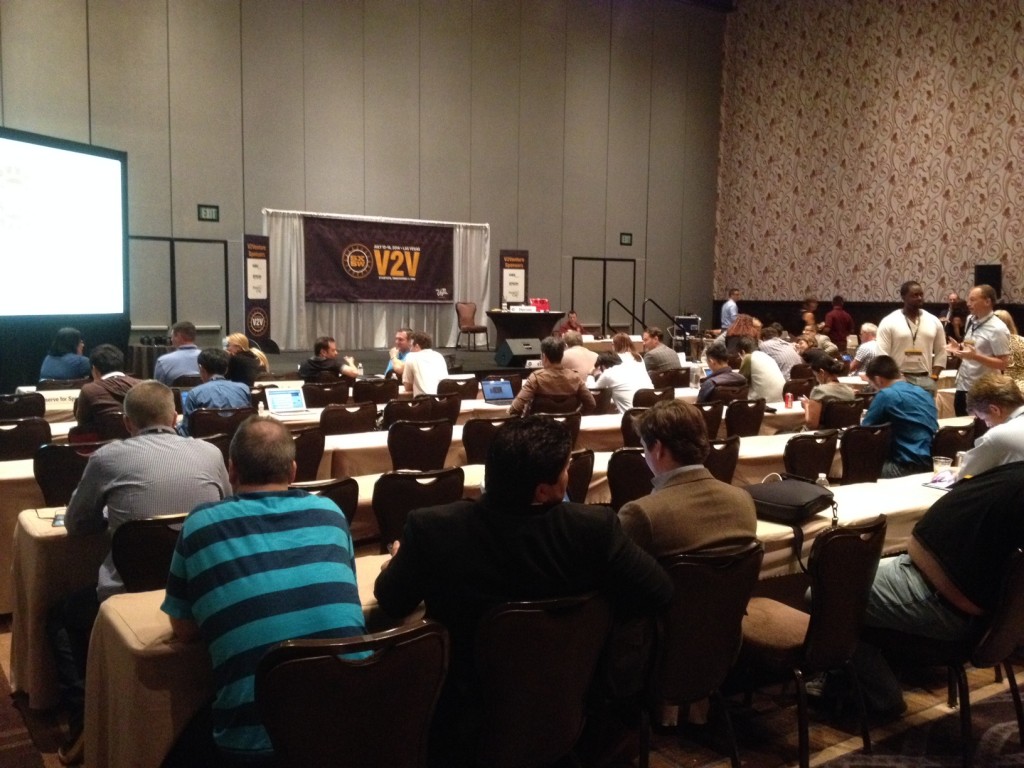 Education Technologies
AdmitSee
New York, NY
AdmitSee is a social media platform for current college and grad students to share their application details and advice with prospective students. By providing low-cost access to real applications, the site aims to level the higher ed playing field.
Gradeable
Boston, MA
Gradeable was founded out of MIT to collect, grade, analyze and manage unstructured data from student assessments. For a monthly fee, teachers store and access student portfolios in Gradeable's repository.
myEDmatch
St. Louis, MO
myEDmatch promotes mission and culture alignment by connecting schools and teachers with shared educational beliefs and goals. We help schools find and recruit best-fit talent and help teachers find dream job opportunities to thrive in their careers.
NumbersAlive
Washington, DC
Created by educator Rebecca Klemm, PhD, NumbersAlive! presents numbers as fun & friendly characters who uncover numeric patterns embedded everywhere. The playful numbers captivate children as they come alive through interdisciplinary storytelling.
SlideRule Labs
San Francisco, CA
SlideRule curates the internet's learning content with a mission to help anyone discover the best online resources to learn any skill.
Alternate
BRYXco
Littleton, CO
BRYX are tiny circuit boards embedded in LEGO-like plastic which can be stacked to create useful devices for education, entertainment and engineering. Inherently fun but much more than a toy – BRYX are the building blocks of the Internet Of Things.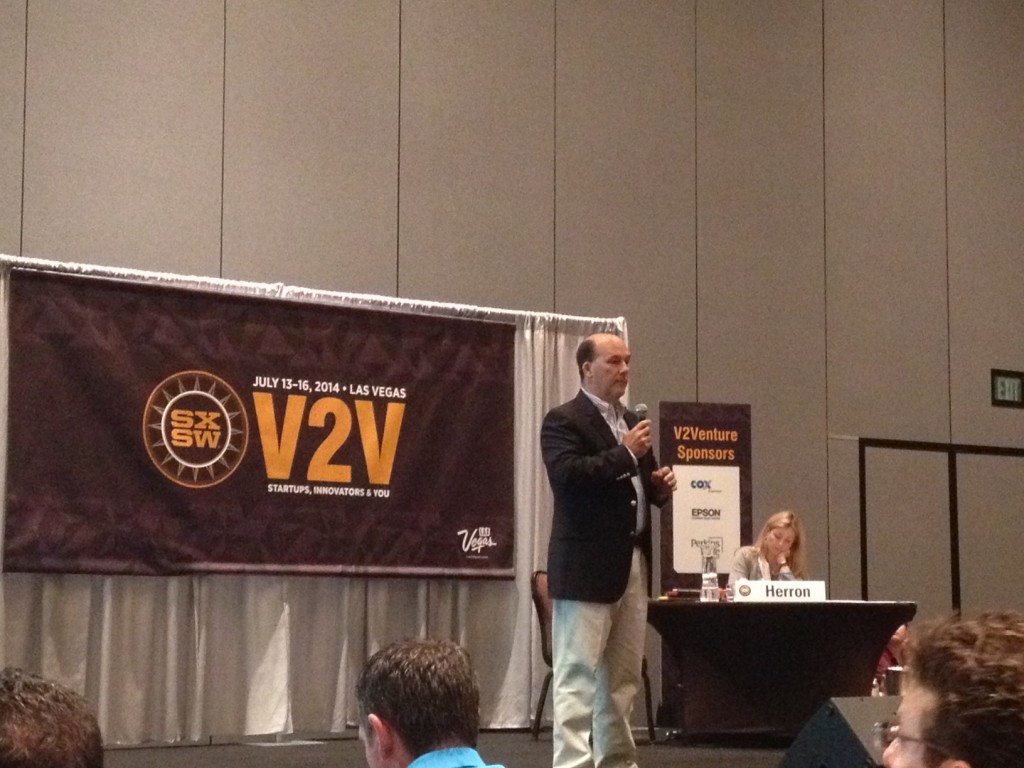 Health and Wearable Technologies
eTect
Newberry, FL
eTect is addressing the problem of poor medication adherence through the ID-Cap system; a capsule with an ingestible wireless sensor that holds the medication and provides real time information on patient's medication taking behavior.
My Own Med
Silver Spring, MD
My Own Med is a suite of tools that allow you to manage your health while improving communication with your health provider and creating communities for patients like you.
Remind Technologies Inc.
Houston, TX
Remind Technologies, makers of MindRx, an Integrated Care Management Platform: e-portal, smartphone app and intelligent pill dispenser, all interconnected to help patients, and medical providers track and improve medication adherence.
SupraMed
San Diego, CA
SupraMed provides cloud-based practice management and EMR systems designed by surgeons for surgeons. Our service improves office workflow, decreases medication errors, creates a paperless office, and facilitates storage and retrieval of medical data.
WiseWear Corp
Austin, TX
WiseWear develops wearable health monitoring products. WiseWear's revolutionary soft, flexible multi-sensor electronics platform intimately interfaces with a wearer's skin to provide accurate, real-time, vital sign monitoring.
Mobile and Tablet Technologies
Axwave
Palo Alto, CA
Axwave is a Silicon Valley based company and the leading platform for automatic content recognition of TV, movies, music, and advertisements. It was born to make every multimedia more interactive, with newer, smarter connections.
Catch Motion
New York, NY
Our mission is to bring people closer together. With Lightbox, a disruptive live-streaming wearable camera for smart phones, CA7CH brings forward a new vision on connected visual life to redefine how people use pictures & video to share experiences.
Crowd Mics
Mesa, AZ
Crowd Mics is an app that turns smartphones into wireless microphones for live events. This means the audience can talk into their phones and be heard over the sound system. And with text commenting and polling, the crowd now has a voice.
Shuttersong
Wellesley, MA
Shuttersong creates a better way to capture complete moments by adding sound or music to any photo and sharing it anywhere. Richer than a photo and simpler than video, Shuttersong is easy to use and fun for all ages.
QuikBreak
Tel Aviv, Israel
Teaming up with the former CEO of McCann Erickson & top Israeli developers, QuikBreak's smarter mobile targeting generates more money from Brands by knowing exactly who the mobile user is & what they buy upon entering any mobile site/app.
Alternates
NEO3DO
Las Vegas, NV
NEO3DO designs and builds unique high performance tablet PC's using the Android platform and Naked Eye 3D display tech. NEO3DO has high utility in medical, military, 3D printing and education verticals. We make industrial tools and consumer toys.
Realm Systems
Columbus, OH
Realm Systems was created in 2013 with a vision to create an operating system that heightens creativity, efficiency, and connectivity through virtual and augmented realities with the use of desktops, mobile, and holographic display systems.
Culture and Entertainment Technologies
Coppertino
Los Angeles, CA
VOX founders gathered around the simple idea – educate users that sound quality and music listening experience matters. That's how VOX music player has been launched & hit #1 Top Free App chart for 3 weeks in a row.
Dealflicks
Los Angeles, CA
Dealflicks is Priceline for movie tickets. $40B+ dollars are spent annually on movie tickets and concessions, but 88% of movie theater seats are empty. Dealflicks helps theaters fill these seats by selling movie tickets and concessions for up to 60% off.
MixGenius
Montreal, Canada
MixGenius is a revolutionary audio Content Creator Leveraging breakthrough artificial intelligence, intuitive design and crowdsourcing. We enable richer user experience and new possibilities for millions of impatient and intuitive DIY content creators.
SportXast
Santa Fe, NM
SportXast is a video app that enables sport fans to capture game-changing plays with its 8 second instant replay button. Video clips from many fans stream into an event timeline. The best highlights can be shared on Facebook, Twitter, email and SMS.
Two Bit Circus
Los Angeles, CA
Two Bit Circus lives at the intersection of technology and spectacle. We engineer entertainment that is imaginative and interactive, blurring the line between physical and digital playgrounds to create a new world of social amusement.
Alternate
Tixers
Covington,KY
With tixers, ticket holders can exchange tickets they are unable to use for tickets they can use in the future. Anyone can easily purchase tickets through the site as well in a new and innovative way, essentially creating the timeshare for tickets.
Innovative World Technologies
Palo Alto, CA
Alpine Labs was started out of inspiration to fill a need of photographers everywhere. Timelapse photography is exploding and yet despite this, timelapse devices are still clunky, expensive, and not user friendly. Alpine Labs is committed to making timelapse photography accessible to photographers of all levels and has done this by making Michron.
BeehiveID
Austin, TX
BeehiveID tells online merchants who their fraudulent users are before they have a chance to commit fraud. We use data from social sites and public data sources to find the patterns that fraudulent users have that real account do not.
Hydrobee
Seattle, WA
Hydrobee is your personal USB renewable energy system recharged by flowing water in streams or pipes or behind sailboats, wind, bikes, hand cranks, belt drives, sun and fire. It is mobile enabled so it can be micro-financed for a billion people.
ivee
Los Angeles CA
ivee is a fast-paced startup working at the intersection of home automation, natural language understanding, and the Internet of Things. ivee's latest product, Sleek, is a Wi-Fi voice-activated personal assistant for the home that answers questions, obeys commands, and controls other Internet-connected devices.
WigWag
Austin, TX
WigWag empowers people to build smart environments using devices from vendors that normally would not work together. The WigWag mobile application and cloud-enabled Relay run our open-source deviceJS project, adding support for new devices every day.
Alternates
Solar Brush
Berlin, Germany
SolarBrush raises efficiency of solar power by 35%. Our innovative, patent pending technology beats competition in price and quality. We are the global pioneer in automated maintenance for solar and have access to power plants, worldwide.
Quippi
La Jolla, CA
Quippi operates the first fee-free International Gift Card Center, enabling immigrants living in the U.S. to financially support their families in Mexico by offering a fee-free alternative to the costly remittance services that currently exist.