How To Be A Good Candidate For Promotion
When you've been working for a company for a good length of time, it's natural to wonder what the next steps are. Few of us that truly care about our careers are comfortable with the idea of stagnation; doing the same role over and over, never quite seeming to develop further or climb the career ladder. You may even have noticed that some of your colleagues have been offered promotions, while you're still doing the entry level work that you were five years ago.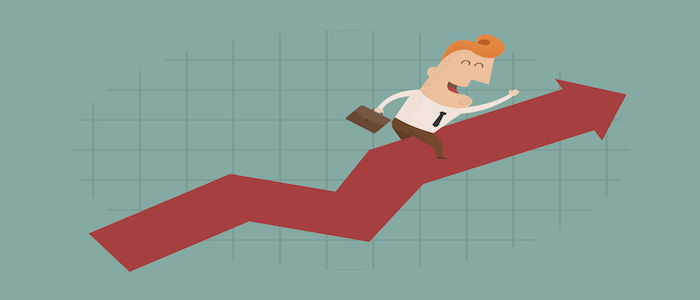 Conventional advice might tell you that it's time to move on; that your current job clearly isn't making the most of your talents. However, there is another option if you're happy with your current company: Make it impossible for your boss to ignore you in future. Here are a few ideas that can help you stand out:
#1 – Volunteer For Tasks
Bosses like their staff to be willing to go above and beyond when it comes to their workload. Obviously, this may test your time management; you have to be able to do all of your assigned tasks, and still leave space to take on extra. However, time management is always going to be useful, so getting some practice in won't do you any harm.
Volunteer to assist in projects and tasks at any point, even if they're mundane and not related to the business. For example, planning the office party. This shows that you're keen and engaged with the company, and helps you and your performance be more visible to your boss.
#2 – Improve Your Education (And Broadcast That You're Doing So)
There might be a reason you're passed over for promotion; you simply don't have the experience or qualifications to progress in your current environment. It's therefore up to you to try and focus where you want your career to advance to, and try to obtain qualifications that can demonstrate your aptitude in these areas. If you're interested in logistics and manufacturing processes, then you could try obtaining a business engineering Masters; if you want to advance in customer service then a qualification in psychology will be hugely beneficial. Whatever area you want to progress into, there will be a qualification to match, so it's up to you to seize the initiative.
Of course, from the moment you enroll in your course, you need to broadcast this to the office. You could even directly tell your boss if the opportunity arises; they need to know you're taking steps to improve yourself.
#3 – Directly Ask About Career Advancement
If all else fails, you're well within your rights to just directly ask for a career assessment. Use this opportunity to discuss advancement, and if there is anything you can do to better your chances. Knowing what you need to work on should help to give you plenty of direction for future planning.
By changing the way that your boss views you, you can be sure that your name will pop into their mind the next time there's a vacancy at your company. While you always have the option of seeking other employment if this strategy doesn't pan out, the steps above will help to ensure your boss notices you for all the right reasons.